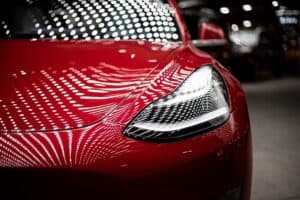 West Palm Beach, a city in Florida, is known for its gorgeous beaches and scenery. Because of its nature, it is also a great place to own an electric vehicle.
One thing to consider when purchasing an EV is whether you plan to have your own EV charger installed in your home, or if you're fine with the public stations.
Depending on your choice, it is important to be familiar with the maintenance and repair procedures for all kinds of EV chargers.
Factors that Affect EV Conditions
Frequency of use
Maintenance
EV charging station type
Weather and Climate
There are different EV chargers, and each kind will require a different maintenance method. This article will show you how to maintain any kind of EV charger.
Stand-alone Level 1 and Level 2
These are individual stations with no network belonging. They are standalone. The Level 1 charging units are relatively easy to maintain and are commonly home EV chargers. They may also be found in other private residences. These charger types require almost zero maintenance.
Level 2 stations, on the other hand, are used more in public spaces, and so they may require more maintenance. Several factors affect the condition of the Level 2 charger, like climate, frequency of use, and element exposure. As a result of how large the charging units typically are and how many components there are, the Level 2 charger is more prone to malfunction.
To properly maintain the Level 2 charger:
Check accessible parts regularly for wear and tear
Wipe with a damp cloth often to prevent buildup of dirt
Networked 
These charging stations are a little more advanced, with more features that allow data collection and payments. This means that numerous electrical components are contained in these charging stations, like credit card swipes, buttons, and touchscreens.
It may also be used more often and as a result, the networked charging stations require a lot more maintenance overtime.
To properly Maintain Networked Charger:
Wipe with a dry cloth often
Check charger parts for wear and tear
Unit replacement after ten years
Level 3
The Level 3 charging stations are the superchargers, and will of course require lots of maintenance over time because of how complex it is.
To properly maintain a Level 3 charger:
Make arrangements with a service program for regular maintenance and servicing.
Wipe regularly with a dry cloth
To be on the safe side, for all kinds of charging stations, we suggest you allow an electrician experienced with EV charger maintenance to handle your charging station maintenance and servicing.
Usually, the suppliers may offer maintenance services along with the charger installation. There may also be long-term maintenance packages that come along with repair and replacement services.
A yearly check for your EV station is ideal and Elcon Electric, your West Palm Beach electrician, is dedicated to your EV charger care and maintenance. With our experienced and licensed team of electricians, you are guaranteed an EV charger that is on top of its game.