Electricians for Southeast Florida, Treasure Coast and Space Coast since 1989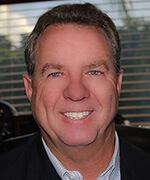 James McConchie
President, Elcon Electric
Hello, my name is James McConchie, President and Owner of Elcon Electric. We provide top quality electrical services to homeowners and businesses throughout Southeast Florida, as well as the Treasure Coast and Space Coast. We appreciate the opportunity to earn your business.
We trust you will be 100% satisfied with every aspect of your service call experience, starting with your initial contact with our Customer Service Specialists, to the scheduling of your service call and finally, the work performed by your Service Technician.
Because we are so confident in our team members and their abilities, all of our work comes with a "Lifetime Guarantee" – this is our expectation and commitment to you.
All of us at Elcon Electric look forward to adding you to our list of lifetime customers.
Feel free to contact us at any time with feed-back on our services – we would love to hear from you!
James P. McConchie, President
Elcon Electric, Inc.