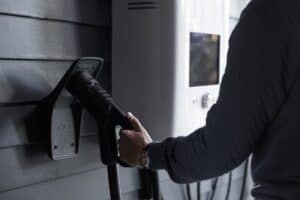 The beautiful Delray Beach is located in Florida, just on the southeast coast. It is a beautiful small resort-like city with waterfront and beachfront accommodations, museums, gardens, and everything else, making it an ideal place to live comfortably.
If you are a Delray resident, with an Electric Vehicle, then you would agree that EVs are the new cool for a lot of reasons:
Unlike gas motors, electric vehicles do not pollute the environment. It is a safer option for the climate.
It requires lower running costs even though it may cost an arm to purchase. It does not require gas, has cheaper service, and is more cost-effective to maintain.
You get a better driving experience
There is free parking
Decreased noise pollution
It has a higher resale value
These are just some reasons why an electrical vehicle is a much better option, but if your EV charger keeps tripping, it could be because of a disconnect between the charger and the power supply. This could be the case for a variety of reasons.
Here are a few reasons why the EV charger could get disconnected from the power supply:
Maybe the car is causing an inrush current, making the Miniature Circuit Breaker (MCB) or Residual Current Breaker with Overload (RCBO) trip off.
The Residual Current Device (RCD) may be tripping off because it is recognizing that there is some residual electricity. It prevents further current flow and protects from electrocution.
The load may also be too high, causing the Miniature Circuit Breaker to trip off. It stops overload and prevents a fire hazard.
There may be loose connections causing overheating. This could cause the circuit breaker to trip off. It may also lead to probable arcing, which may create a dangerous situation and cause deterioration in the electrical components.
What to Do About Your EV Charger Tripping
Electricity is useful but can also be hazardous; for this reason, we strongly discourage anyone from attempting to fix an electrical problem. The tripping is most likely occurring for your protection.
For Delray Beach residents, we would advise that you hire the electrician who handled your EV Charger installation, or any other electrician in Delray Beach, to handle fixing the tripping problem.
However, to prevent this issue, we recommend testing all your RCDs once every six months. You can easily do this yourself. All you have to do is press the test button. If you are uncertain, find out from your installer if they can offer a demo.
For 24 v 30 amp EV charging stations, electrical wiring should be carried out as specified.
The Delray Beach electrician will likely inspect the electrical panel to find out why the EV charger keeps tripping and make repairs or changes where necessary.
It is important that you only hire a professional electrician to fix this problem for you, or else, an inexperienced electrician may do more harm than good, not just to your vehicle, but to your safety.