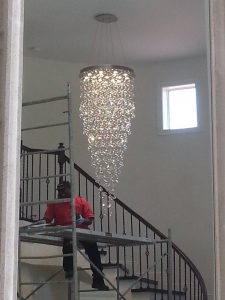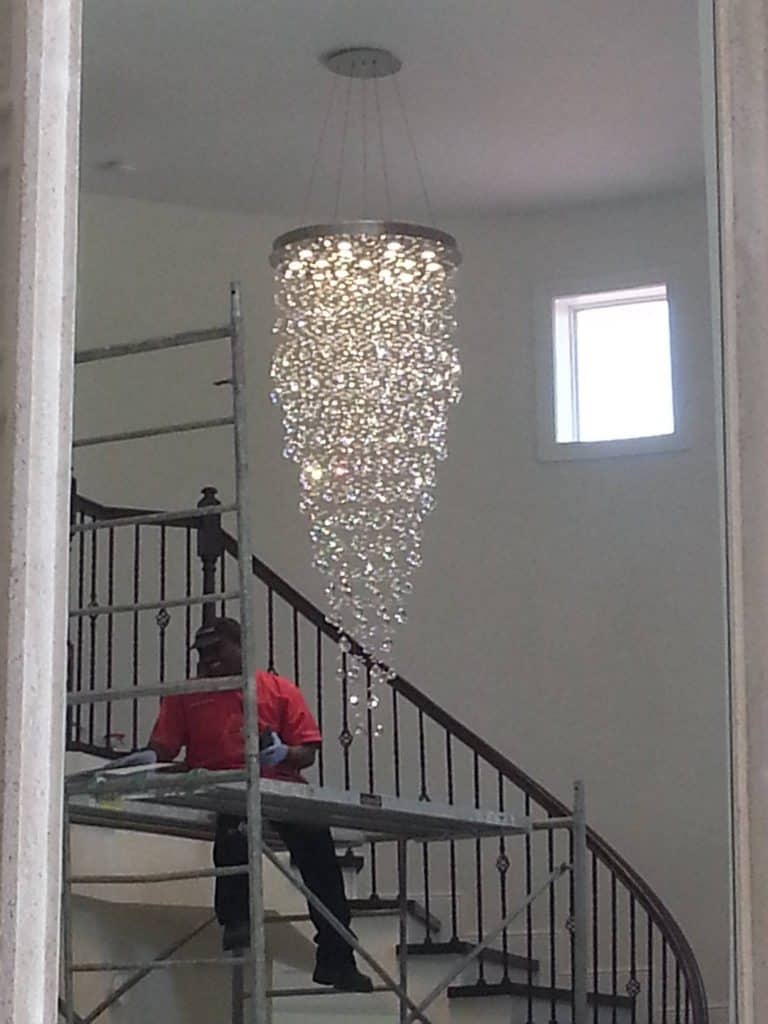 When you walk into homes with a chandelier installed, there's no denying the aesthetic impact they have.
Chandeliers make your space attractive, exotic, and even luxurious. Hence, most homeowners like to have at least one chandelier installed.
If you're trying to decide between going DIY or hiring an electrician near you to install the chandelier, read on for insight.
When DIY is Great
A chandelier is a light fixture, only bigger. So you have to be familiar with such installations and handy around the house. A DIY chandelier installation is doable when you're replacing light fixtures. You will need about 4 hours to complete the job, but you'll likely need help or a support system for the weight involved.
When Hiring an Electrician is Great
It's always advisable to let an electrician handle all electrical tasks in your home. But if you need special situations to call on the pros, here's when it's wise and easier to hire a professional electrician for your chandelier.
If you want the chandelier installed in an area with no existing light fixture or chandelier.
If the chandelier is too heavy or complicated for you to handle
When you're not a DIY person
If you think your home's wiring needs to be looked at before a new installation
Note that hiring a handyman is not the same as an electrician. A handyman is good in a DIY situation to save costs. But with any of the above, you'll need a licensed electrician.
What does it cost to install a chandelier?
A few factors determine the cost to install a chandelier, and they include
The size and height of the chandelier
Condition of your home wiring
The difficulty of installation
Scope of the project–that is details like if you're replacing an old chandelier, light fixture, or having a new installation.
Local labor rates
Height of the ceiling and, if support is required for the installation
Generally, electricians charge between $100 and $200 for a chandelier replacement. But they charge new installations at a range of $300 – $2000. None of these quotes include the cost of the chandelier.
To get an accurate quote, call an electrician near you.
Choosing the right electrician for the installation
It's not safe to assume any electrician can install a chandelier. You have to choose the electrical technician you hire properly to make sure they get it right the first time.
An inexperienced chandelier specialist can leave you with problems like chandeliers from falling from their mount or improper installation.
Use these tips to find the right electrician;
Confirm that the electrician you are considering is licensed and insured. Ask to see a copy of the license and proof of insurance.
Ask for references or view past work to verify the electrician's experience with chandelier installation.
Compare prices with a few electricians on your list.
Clarify permit requirements.
When you find a contractor that fits an ideal choice, you can hire them for your installation.
Need pro help? Call us here for your home's electrical needs.