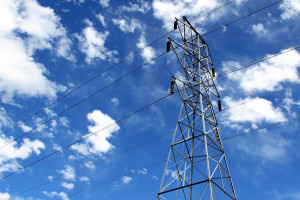 Business owners know the importance of employee and customer safety. It is one of the most important parts of owning and operating a business and deserves a great deal of attention. One of the most common safety measures a building can have in place is proper lighting. Proper lighting ensures customers and employees can see clearly when they are coming and going before and after sunset. During the winter months, this is even more important with the short days. You need an electrician in South Florida who is capable of taking care of your parking lot lights. Elcon Electric has the team and the necessary equipment to do this.
Because of the height of the lights, it isn't as if somebody can change a bulb when it burns out or take care of any problems within the light when they occur. Strong winds and heavy rains can cause damage to the lights. When this happens, you will need parking lot light repair. It is important this is taken care of as soon as possible. Putting it off until you have time to call could be detrimental. You never know when somebody may trip in a dark parking lot or folks with bad intentions will notice the dark spaces and take advantage of the situation.
Maybe you don't visit the building at night or the lot is so large you are not always aware of what lights are working and not working. A service that periodically checks the status of your lights at night will help keep you informed of what is happening. A Night Owl service is perfect for the business owner or manager who is not on site. This is one way to stay on top of any lighting issues that may arise. All of these things can be taken care of with one phone call to Elcon Electric.