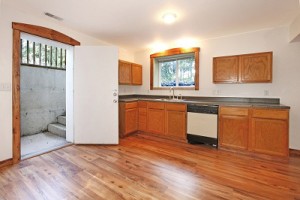 This is the time of year when you struggle to keep the house at a comfortable temperature. Turning on the air conditioner ends up making you too cold, but going without any air conditioning leaves you feeling too warm. Is there another option? Yes! A ceiling fan installed bed an electrician in Miami can help keep you comfortable on those days where it is just a little warm and you want a slight breeze to cool you. The team at Elcon Electric can help you make it possible.
A ceiling fan may not seem like a big deal, but it is truly one of the most important fixtures you can have in your home. It serves many purposes. In the summer, it helps keep you cool, while lowering your electric bill. The extra breeze generated by the ceiling fan will help you feel cooler, which means you won't rely so much on your air conditioner. In the winter months, the fan will need to be set to spin in the opposite direction. This will help you keep your home a little warmer and again, reduce the demand on your heating system. This is all something your Miami electrician can explain to you during the installation process.
It is a good idea to have more than one fan in your home. One in each bedroom and one in the main living room will help keep you comfortable in the summer and winter. There are various sizes of fans. You will want to measure the size of the room it will be installed in and then make your choice. There are numerous styles and colors for you to choose from. Once you have made your purchase, call your electrician. Miami homeowners will appreciate knowing the fan is installed correctly and there are no worries the fan will short out. Give Elcon Electric a call today and schedule your ceiling fan installation.