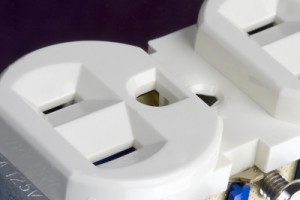 Have you been sitting in the house, everything is working fine and then BAM! The power seems to have gone out. You get up, flip the light switch a couple of times and nothing happens. You peek out the window and your neighbor's have power. Did the power get shut off or is it a more serious problem? You walk into another room of the house only to discover the power is working just fine. Now you know you have a problem and you need to call an electrician in West Palm Beach as soon as possible. If this happens to you, Elcon Electric is here to help.
There are numerous reasons you may experience power outages in one part of the house and not the other. Maybe it is just a couple of outlets and a light that are not working. Truly, it is almost impossible for you to troubleshoot. You will definitely want to leave the troubleshooting to your West Palm Beach Electrician. You would be risking your life if you touched a hot wire or created a spark that started a house fire.
Some causes for selective power failures are as follows;
*Bad breaker
*Blown fuse at service entrance panel
*Underground line is bad/damaged
*Loose wires in the panel or at the utility connection
*Plugged-in appliance is tripping the breaker
*Bad electrical panel
*Faulty wiring in the home (especially common in older homes)
It is almost impossible to diagnose a problem as big as this without having electrical knowledge and the ability to get a full visual inspection. Never try to tighten wires or replace a breaker. Call an electrician. West Palm Beach homeowners will feel better knowing the problem is being handled by a professional and the guessing game is eliminated. Give Elcon Electric a call today and get your electrical problem taken care of by a professional.