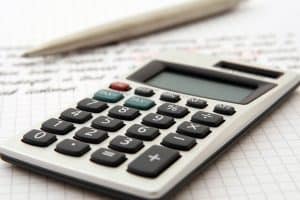 Electricians work on many projects from installations to maintenance jobs. Any electrical system that is found in a home, office or factory can be fixed by a professional electrician. There's a good chance, if you were to look at a structure's wiring or control panel, an electrician can work on it. When there is electricity, close behind is an electrician.
Electricians can specialize in different fields inside the electrical realm. There are commercial electricians and residential electricians, as well as electricians who prefer to do installations and those who want to be strictly maintenance workers. An electrician who specializes in new construction will often be found installing wiring for new homes or businesses. Residential electricians are found installing new ceiling fans or rewire homes. Businesses often rely on commercial electricians to help out with their electrical systems. It's also not uncommon for electricians to crossover in between the different fields.
Like any job, an electrician relies on the use of tools to get their jobs done. New installations of wiring require the use of pliers, wire strippers, and conduit benders. Testing electrical systems require voltmeters, ammeters, and more. Some tools, such as the testing tools, are important for ensuring the safety of the job, before and after it has been completed.
Electrical maintenance jobs vary from day to day. When working in a home an electrician can find themselves installing new light fixtures or troubleshooting outlets not working. Commercial electricians can be found performing more specialized jobs that require a little more skill and training. These jobs include repairing heavy equipment such as motors or transformers.
Electricians must prepare themselves to work in many types of conditions, indoors and outdoors. In order to properly wire a home or appliance, an electrician may be required to go into a hot attic or underneath a home. Strenuous work may be asked of an electrician and may require standing or crouching for long periods of time. An electrician must be properly trained in order to limit the risk of shocks, cuts, or falls.
In order to become an electrician schooling and testing must be passed. It varies from state to state, but many hours of experience may also be required to gain a license. When an electrician is just starting out, they often work as a help in order to gain this experience. Working alongside a professional electrician can also help one gain great knowledge about the trade.
Elcon Electric has many professional electricians in the Miami area. We are proud to have served the area for over 25 years. If you need electrical work completed, please contact us today.