Flickering lights, buzzing sounds, shocking electric bills, and old home issues are only some signs you may need to rewire your home.
Its true homeowners dread the word itself, but you will be glad to know that with the right planning and a little patience, it can be one of the easiest projects you ever did.
Read on to learn more or contact us to get on schedule.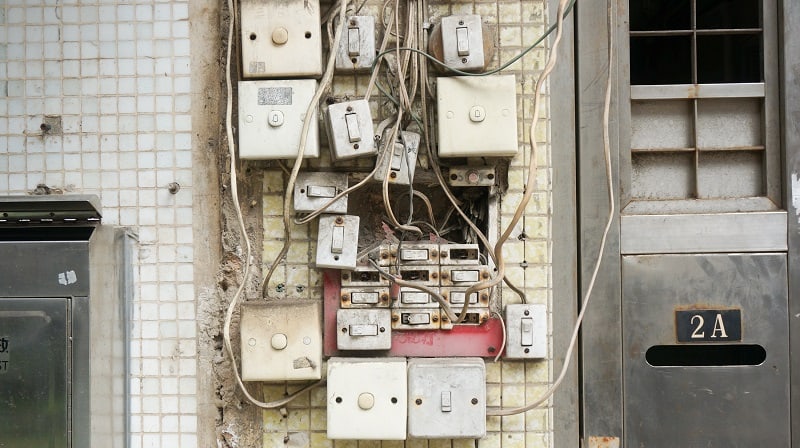 Rewiring Your Home: More than Just Changing Wires
When asked to define or describe rewiring, many homeowners won't go farther than changing the wires. However, rewiring is not just about that. It's an electrical service that is shaped based on your home or building needs.
Rewiring involves changing an insufficient or faulty system for a new one.
So your rewiring project can easily include upgrading or replacing an undersized/faulty panel.
Undersized panels are not a strange thing. Sometimes it has to do with moving into an old home with an old panel. Other times, it may be that your needs have grown.
Homes built before 1965, often used panels of only 60 amps. Even 100 amps were seen as more than enough. 60-100 amps worked fine because they didn't have as much appliance or need for electricity as we do now. Modern homes now use up to 200 amps and more depending on the size and appliances in the home.
If your home is as old as the times of 60 amps panels, then chances are you will need to change the wiring and your undersized panel. Such capacity is insufficient and could play out as dangerous for your home.
On the other hand, if your house was wired around 1980 or later, you may only need a few upgrades or changes for damaged fixtures.
You should also ensure everything is up to code.
House rewiring DIY VS Hiring a pro
It's not a new debate. Homeowners often consider rewiring the home themselves if:
They are dedicated DIYers
House rewiring is expensive and DIYing can help save money
It means letting strangers into various rooms in your home.
It is disruptive
But unfortunately, this comes with its shortcomings such as:
Having to do the dirty work of drilling, cutting, wiring, installing, and more.
Spending more time than an electrician would.
Lack of experience puts you at risk of shocks, accidents, rewiring wrongly, and failing inspections.
House rewiring is a complex project.
Tel: (800) 446-8915
Fax: (954) 867-7139
Monday - Friday
8 am to 5 pm
Your South Florida Electrician Since 1989
Licensed Electrical Contractor, License: #EC0001331

House Rewire Coupons
The Steps In A Home Rewire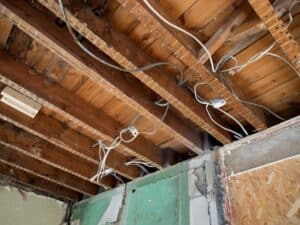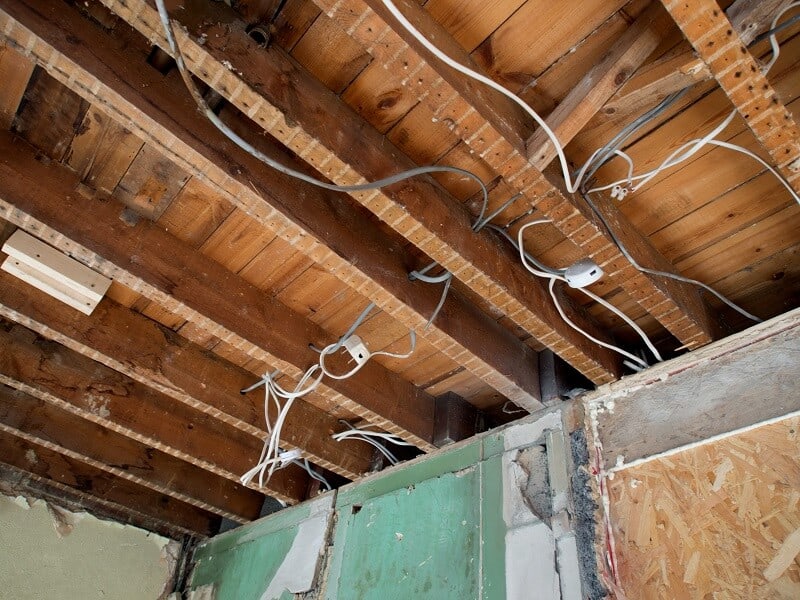 If you decide to go DIY, it's important to know all the steps and follow them. Generally, you would need to:
Familiarize yourself with local electrical codes and permits.
Prepare your home for rewiring by removing and covering furniture.
Create a detailed map of the circuits you want to rewire or install, along with sockets, switches, and other electrical features you want.
Remove old wiring.
Install new wiring, outlets, and fixtures.
Test the installations.
Clean up the home or work site.
Pass inspection by a licensed electrician
Note that not all electricians will be willing to inspect a DIY job. Still, find one that can confirm your wiring is safe to use.
Rewiring a home yourself can be tougher than you imagine. Some homeowners have a few skills from changing some light bulbs or outlets around the home, but it may not be sufficient for a complex house rewire.
To ensure you can be successful, we have put together some information.
Create your plan
Planning is where it all starts for a home rewiring project. Rewiring gives you the chance to upgrade your electrical system and include things you didn't have before. So to start you need to identify your needs. If you hire an electrician, this would be where your stress ends. You can simply describe what you want and leave everything else to the pros.
Make a list of the appliances you have and those you would like to add soon. You can think as far as the next 25 years because house rewiring is not a regular project.
Thinking ahead helps save you money, time, and energy in the future.
Here is a list of things to consider or inspire you –
Home office electronics such as computers and device charging centers
Entertainment systems, including the TV and stereo system
Mobility assistive devices such as wheelchair lifts, stairlifts, and assistive chairs
Larger miscellaneous features such as towel warmers or a motorized treadmill
Heating, ventilation, and air conditioning (HVAC)
Lighting and ceiling fans
Water heater
Hot tub, spa, sauna, or swimming pool
Hobby-related electronics such as a guitar amp, power tools, or sewing machine
Washing machine and dryer
Kitchen appliances, including the refrigerator, oven, microwave, dishwasher, and deep freezer
After deciding on your needs, draw a map or plan of the house and where these new appliances will be. Double-check this with your electrician because this plan determines your circuitry. You should make all changes at this stage.
Decide on a budget
Regardless of if you hire a licensed electrical contractor or not, you will spend a substantial sum on the project.
By knowing what you need, you can also learn the cost and fix a budget. If your budget runs lower than the cost you've estimated, then consider ways to go around it.
For example, rather than hire someone for cleanup, you can clean up yourself. You can move the furniture, pull up the carpets, clear out the attic, and possibly even chase the walls for wiring and socket boxes. If you hire an electrician, this can be deducted from your bill.
When it comes to materials, don't be tempted to cut costs. Cheap materials will lower the job cost, but it's not worth going cheap on a system you expect to work safely and efficiently for 25 years. Ask about the materials your electrician uses and do your own research to make sure the quality meets your expectations.
Also, don't depend on hiring the cheapest electrician for the job. The idea is to hire right and use the right materials to save yourself problems in the long run. Even on a tight budget, you have to make these possible.
If you've chosen the contractor way or leaving things to a pro, then you will need to know the final steps involved.
How to Find a Qualified Electrician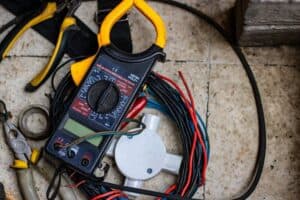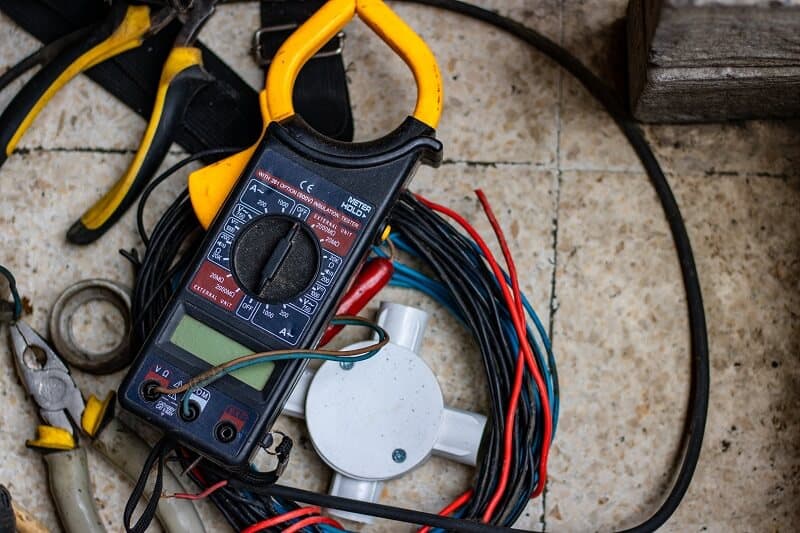 In parts one and two of the guide, we have mentioned the importance of hiring a professional electrician for rewiring a house. It's important to know that the words professional or qualified electrician is intentional. Not just any electrician – or your local untrained handyman – should be given access to your home, time, money, and electrical system for such a project.
A qualified or professional electrician is licensed, experienced, and trained in complex electrical works like a home rewire. These qualities come in handy to help keep costs as low as possible, ensure your safety and an efficient system.
To find a qualified electrician, first ask for personal recommendations from friends, family, or neighbors. If you can't get any, ask construction trade or professional associations for suggestions. Once you have at least three company names, get in touch with each to discuss their experience with rewiring homes like yours.
You should also look out for and ask to see the following:
The electrician's license.
A company with at least one master electrician who has both a master electrician license and an electrical contractor license. What's in a master electrician's license? It is a professional license that differs from an electrical contractor license, which is a business license. Also, only a master electrician can hold an electrical contractor license.
The contractor's general liability insurance.
Ensure that the electrician you would like to hire actually works for the company. Some electricians allow companies to use their credentials even when they don't work there.
Prepare to deal with disruption
The most common thing you would hear about home rewiring is that it's the most disruptive home remodeling job. It involves wires being pulled from the walls and new ones run throughout the house. The contractor would have to lift carpets and floorboards and open walls and ceilings. Power would be off for the entire time of the rewiring, too.
How long this would last can hardly be known exactly because the electrician can only give an estimated time.
Usually rewiring a few rooms can take 2-3 days. The bigger the rooms or the more rooms you have, the higher this length of days go.
The time can also be increased if you ask for changes not discussed before or if new problems are discovered. You can choose to stay in your home or elsewhere while the work is ongoing. Staying outside your home is more convenient and keeps you away from the mess. But it may come at financial costs. If you have to stay in the home, then the electrician will work room by room in a way that doesn't disturb either person.
With this arrangement, you can also plan to keep electricity in some rooms where you will be staying.
Rewiring can be a hassle, but one that is always worth it.
House Rewire Articles