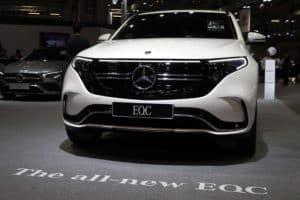 Electric vehicles are everywhere and there's no doubt about it. They are in Miami as well and their numbers increase on the roads by the day.
When you have an electric vehicle, you are free from the stress and hassle of a petroleum-powered vehicle. No more stopping by the gas station, fixing one or two stubborn parts and more. Then there's the amount of good you will be doing the environment. Everyone including you will breathe easier.
The benefits are not all there is to owning an electric vehicle. You would also have to charge the electric vehicle regularly to obtain electrical power to use it. For most EV drivers there are only two options to depend on – public charging or home charging.
Public charging is available along various routes for drivers. House chargers are available in your home via an electric vehicle charger installation. Why should you think seriously about an EV charger installation? Because all parties involved in Miami – State of Florida, the federal government, and Miami utility companies – are giving out incentives to encourage more people to make the EV switch.
These incentives include rebates, lowered utility rates for nightly EV charging, and tax breaks. The utility rate at night from midnight to 5 am is usually really low or free.
While you are all geared up to take advantage of this situation, here are tips that are useful to the installation process.
Hire a qualified EV charger installation electrician.

EV charger installation should never be carried out as a DIY project. You will need a professional electrician in Miami to carry out the installation.
Up your amp capacity

It is advisable to install an EV charger with the capacity of at least 30 amps on a circuit breaker that has the capacity of 40 amps. With this kind of room, you will enjoy faster charging and feel thankful when you need to upgrade in the future.
Choose between a permanent or portable charger

This is better represented as plug-in or hardwired. A plug-in charger can go anywhere with you even outside Miami. It will only require a Miami electrician to install an outlet for you. The hardwired option is better suited for your personal home or permanent living location. It would be hardwired to panel but this is only possible if your parking location and electrical panel are within each other's reach. In case you would like to move in the future, an electrician would be needed to help you move the installation.
If you are looking to enjoy the incentives of installing an electric vehicle charger in Miami, you would need a seasoned and qualified electrician to perform the installation. At Elcon Electric, we are qualified electricians in Miami. We provide excellent EV charger installation service. Reach out to us for questions and our installation services today.