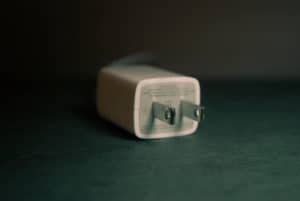 Troubleshooting is an electrical service offered by professional electricians. It means to find and correct faults or problems in a mechanical or electrical system. Troubleshooting is about solving problems and for a homeowner, electrical problems can arise every now and then.
Troubleshooting electrical problems
Flickering lights – When lights flicker it usually means there is a bad connection somewhere in the circuit or electrical system. An electrician would arrive with tools to inspect the system and troubleshoot flickering lights.
A sudden increase in electrical bills – A sudden spike in your electrical bills can be scary. The reasons for this increase can range from running the AC more than normal in summer months, to faults or wrong practices.
Examples include a leaking electric hot water heater. This leakage would cause the appliance to demand more power than usual to meet up with your needs and demands. Our troubleshooting service can help you point out these points and find ways to help you save on the bill.
Other troubleshooting electrical problems are:
Outlet not working
Tripping circuit breaker
Blowing fuses
Electrical sparks or smoke from outlets or appliances
And much more
Troubleshooting is needed by both commercial and residential buildings. At Elcon Electric we are experienced in troubleshooting for a wide range of electrical issues or needs. We take great pride in our extensive problem-solving skills that help to restore our clients' comfort and peace of mind.
We operate with principles that set us up for a successful and efficient troubleshooting service.
At Elcon Electric, you can expect:
That we are always prepared
We know that some electrical problems seem to occur out of the blue or maybe you waited a while to find an electrician. Regardless, we are always prepared to respond promptly to your troubleshooting needs. Our electrical technicians are well-equipped and can inspect and repair your electrical problems.
That we can professionally inspect and identify the issue
Our electrical technicians have all it takes to point out the problem either by observation or by testing. If needed a systematic check will be carried out to find the origin of the problem.
That we will leave nothing unsolved
No matter how deep the problem runs or the other electrical components affected, we possess the expertise to fix everything. Elcon Electric will not leave any problem unsolved.
That we will repair and test run our work
After pointing out the problem, we proceed to repair or proffer a solution. We apply safety procedures, take any needed permits, follow standards and code, and ensure the problem is eradicated. We don't stop there, but also test-run our work. Elcon Electric strives to solve your electrical worries in one visit. This saves our clients from wasting money and time.
Only electricians should troubleshoot electrical problems and carry out any form of repair. Electricity can be dangerous when handled by anyone who lacks suitable knowledge and experience. Our service calls are geared towards serving your needs completely. Contact us today for our troubleshooting electrical service.