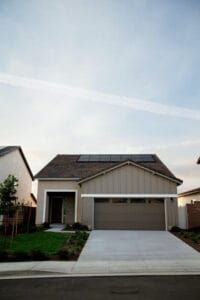 Electric cars are the rave of the century and from the rich to average, people are having one or two parked in their garage. Are you considering buying one? If yes, then you need to consider also preparing for its premium space in your garage.
Why You Need To Get An Electric Vehicle
For Class: It's easy to stand out when you drive in with one of the EVs available, especially in Boca Raton, which is filled with the affluent exuding taste and class. You don't want to be left out.
For Convenience: You will hardly find a home in the United States with a petrol pump in their garage, but with your home-installed EVSE you can charge your electric car anytime in your Boca Raton garage at your convenience.
Cost Effective: It is quite predictable how much it costs to get your EV charged per time. To save costs and cut down on gas usage, the electric car is a better choice.
Easy Maintenance: The electric car is built to function optimally and requires a skilled and professional electrician to help you maintain or repair it. All you have to do is call in a professional electrician near you for routine maintenance checkups and repairs.
 4 Ways To Prepare Your Garage For Your Electric Car
It is important to prepare your garage for your electric car as the fluctuating weather can affect the durability of its electric batteries. The following tips will be helpful.
Organize your Garage: This seems simple, but it is important. It is not uncommon to see garages cluttered and disorganized. Take time out to declutter and rearrange items and equipment to create space for your new EV. You may also consider installing an insulated garage door to balance the interior temperature.
Choose a Charging Level: The type of charging level you choose determines how slow or fast your electric charging time will be. The most installed are the 120 volts or 240-volt chargers. The former charges slower than the latter. And the miles on each frequent long trip you take will also determine the charging level you select.
Access Your Power Consumption: You must find your power panel to confirm if it can power your electric car. You need to assess and calculate your current power usage to ensure that the power panel can handle the loads when the electric vehicle is charging. This is to help you to either upgrade the power panel or not.
Hire a Professional Electrician: Hiring an expert will help you maximize the other tips. Professional electricians can recommend, install the EVSE and maintain the electric vehicle.
Don't hesitate to call an electrician near you for professional advice and installment.