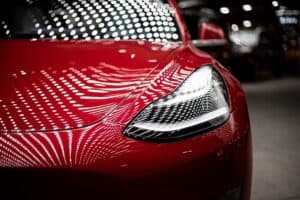 In this age where Electric Vehicle owners are on the rise in Miami, it is important to move with the tide. There is a lot of demand for Tesla Certified Electricians. Being a Tesla-certified electrician puts the odds in your favor.
Benefits of Being a Tesla Certified Electrician in Miami
Having a Tesla Certification can help build trust with your clients. EV drivers almost automatically trust you with their vehicles and have lesser doubts you would do the job right. They invested a lot in owning a Tesla, therefore, will go for the best to maintain and install their battery servicing.
You have a higher chance of charging better rates than an electrician who does not have a certification from Tesla. You are not expected to charge an exorbitant fee, but a fair price that suits you and your client's pocket. So if you are looking to increase your rate card; take the Tesla Certification program.
As a certified electrician from Tesla, you can niche down to serve EV drivers. You get familiar with repairs, installation, and every technical know-how of Electric Vehicles. You gain more knowledge and confidence as you serve your customers.
You are assured of jobs by Tesla, as they will recommend you to their users.
4 Easy Steps of Being A Tesla Certified Electrician in Miami
It's quite easy to get a certification at the Tesla program for Electricians. It is pertinent to note that you don't need to get a college degree to be accepted into the program.
The following steps will guide you:
Have a valid driver's license, clean record, and insurance. They usually run background checks to ensure you meet this requirement.
Apply on their website. You either apply as a person or as a company. You will be required to fill in personal information and your expectations. For example:
Your full name
Email address and phone number and Miami address.
Company name
Products you can work on
Company address
Website
Number of employees
The certifications/licenses you currently have
Insurance document
Attend the 16-week extensive program and pass the examination with at least a 75% score.
Be fit physically and emotionally: You will be required to carry a lot of equipment and be on the move a lot. Being physically fit is an added advantage. And having interpersonal social skills is an added advantage.
It is quite easy to get certified as an electrician by Tesla, especially in Miami. Just follow the steps mentioned above and you are on your way to being certified. Miami is a city that is estimated to have a surge of EV drivers in subsequent months. Therefore, it is an excellent investment for an electrician to be one of the very few accredited by Tesla to handle their products.
Also, you will easily get recommended for jobs by Tesla and referrals by EV drivers you have worked it. You should remember to take pictures and get reviews to help improve your chances of getting more jobs.
We hope you find this article useful and you share it with others in your network.