Congrats on purchasing (or thinking about purchasing) a Tesla Vehicle! The Tesla brand is one of the most well known and best selling electric vehicles on the market today. Now that you've made the purchase, how are you going to charge your electric car?
That's where Elcon Electric comes in. Our electricians can help with a Tesla Wall Connector or charger installation! Feel free to read on or contact us for more information.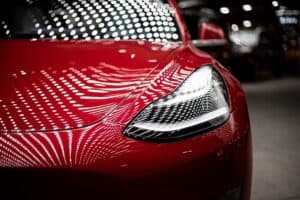 ---
Why Install a Charger at Home for your Tesla?
In the year 2020, over 499,000 Tesla vehicles were delivered to new owners. With that many new vehicles on the road in one year, more and more people are looking for convenient ways to charger their cars. Public charger stations are great but when you need to charge every day, you want something more close to home.
In fact, installing a Tesla Wall Connector in your home is probably the most convenient route around. With a home installation you get a piece of mind that will make your life easier. Charging at home helps save time and money. There is no need for a late night drive to the mall to charge your Tesla — just plug it in when you go to sleep at home and wake up to a full charge.
---
Understanding Tesla Charging Station Options
As a homeowner you have two charging options: Level 1 and Level 2. Here we will discuss these options in more detail.
Level 1 Charger for Tesla: Standard Outlet

Simple, right out of the box, a Level 1 charger uses the standard household outlet. Most of the time there are no added costs for this. However, it is extremely slow.
Every new Tesla owner gets a 110/120V adapter with their vehicle. This adapter plugs directly into your standard outlets at home. You will only get about 3 miles per hour charged. Other sites have said this is like "refilling a gas car's tank with an eye dropper".
This option can definitely be used but is not recommended as it takes a long time and there is a better option.
Level 2 Charger for Tesla Vehicles: Wall Connector or NEMA 14-50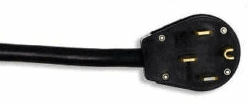 Level 2 charging can be done two different ways with a Tesla — install a Wall Connector or use a NEMA 14-50. When you install either of these two options, you can easily get a charge while you sleep at 30 to 44 miles per hour.
Here's the only downside — you should have a professional electrician come out to install this. If you consider how much time you'll be saving with a faster charge, this negates this downside. Plus, depending on your set up, this may not cost too much to be installed. Reach out to our technicians for a quote on this work.
---
How much does it cost to charge a Tesla?
There are various reasons to purchase an electric vehicle — you want to save the environment, you want to save money, you want to look good, etc. You know that you will be saving money on the day-to-day costs of fuel. In order to calculate how much you'll save, you'll need to look at your utility company's rate. Prices vary from city to city in Florida.
---
How much does it cost to install a charger for a Tesla vehicle?
If you're already sold on electric vehicles, then you would surely find the impressive performance, luxury nature, and desirable specs of Tesla cars irresistible.
It's safe to say they are every EV driver's dream car. But there are many more important factors to consider before joining others in owning a Tesla, top of which is charging the vehicle.
When you purchase an electric vehicle, you have two major options with charging. You either charge at home or charge in public.
To charge at home, you'll need to install a home charging station in your parking space. To charge in public, you'll need to find a public charging station and charge for free or a fee. If for some reason, you can't do either of these, then you really shouldn't own or consider buying any electric vehicle.
Most Tesla owners prefer the convenience of being able to charge their EVs at home. But this convenience comes at a cost.
The Two Home Charging Options
Mobile Connector – The Tesla Mobile Connector is a home charging equipment included with new Tesla vehicles as a standard charging option. You can simply plug this connector into a regular 120V outlet to charge your Tesla. The only problem is you will need it to keep it plugged the entire night.
Even Tesla describes this connector as a backup charging option. The Mobile Connector offers only some sort of convenience at no cost, and as expected, most Tesla owners would prefer a considerably faster charge.
Charging in public can get you hooked on to a Level 3 charge that is a fast-charging option but only available in commercial environments. This charger can have your Tesla powered up and ready to go in minutes.
Wall Connector – Tesla introduced the Tesla Wall Connector to offer a Level 2 charge suitable for home use at an affordable cost from the Level 3 charging option. Tesla describes the wall connector as "Customizable to almost any power supply, the Wall Connector will provide faster-charging speeds".
The cost of installing this Tesla charger is not set in stone and does not end at the $500 wall connector price. It's easy to forget this when considering a home charging station.
The Wall Connector handles a 208 to 240 Volt power supply on a 60 to 90 amp circuit. This setup will have to be installed by an electrician in your parking space. An electrician's hourly fee can be anywhere between $50 and $100.
There's also the cost of wiring, which can be charged at $6 -$8 per foot; Wi-Fi at $100 -$200; a 100-amp wall connections $150 – $350; permits $100 – $200.
You may also end up doing a garage remodel and upgrading your electrical service to accommodate the charging station.
Hence, the average cost for installing a Tesla charger can range from $500 -$1200 and more.
It's best to know your options before going all in. You can contact an electrician to get an estimate of what the costs might be before the installation or purchasing the Tesla.
---
More Tesla Information
We can describe Tesla as the household name responsible for over half the popularity of electric cars. There was a time when EVs were given little interest, but it all changed when sleek, dreamy Tesla cars were introduced.
A Brief History
Tesla Inc., was founded in 2003 as an American electric automobile manufacturer. Tesla released its first car, the electric Roadster in 2008 with a cost of $109, 000. Besides its sleek appeal and electric car benefits, the cost made the Tesla vehicle a hit as a luxury item.
By 2012, Tesla stopped producing the Roadster to focus on a new model, MODEL S Sedan.
The Model S Sedan had three battery options and excelled in performance and design. It was during this time Tesla also started building Superchargers across the United States and Europe to enable Tesla owners to charge quickly at no extra cost.
In 2014, Tesla introduced the Autopilot feature to the Model S. they moved on to release the Model X 'crossover' vehicle in 2015. The Model X had the features of a sport-utility vehicle on a car chassis. It also had an impressive performance and maintained the high costs that position Tesla cars as luxury vehicles.
Tesla vehicles offer overall brilliant performance, advanced technology, and desirable designs.
The Starting Prices For Tesla Vehicles
Tesla 2022 Cybertruck — $39,900
2021 Model 3 — $38,190
2021 Model S — $81,190
2021 Tesla Model X — $91,190
2021 Model Y — $41,190
2021 Tesla Roadster — $200,000
2020 Model 3 — $36,200
Tesla Charging 
Charging your Tesla vehicle is easy in many ways. All you have to do is choose options that suit you best.
For charging time, here's how fast a Tesla car can charge from empty to full with the available charging options;
Level 1 Charging – Also recognized as 120 volts charging or trickle charge is a slow charging option that's easily available in the home. It takes 4 days to charge a Tesla Model S/X from empty to full using a level 1 charging option.
Level 2 Charging – Also recognized as 240-volt charging. A circuit with a 240-volt output is often used to power demanding appliances in the home. If not available, it will have to be installed. It takes 6-30 hours to charge a Tesla Model S/X from empty to full using a level 2 charging option.
Level 3 Charging – The Tesla brand made superchargers available for EV drivers to charge quickly and affordable. Level 3 charging is also known as 480-volt charging, Supercharging, or DC fast charging option. It takes 30 minutes to charge a Tesla Model S/X from empty to 170 miles range using a level 3 charging option.
Charging Autonomously 
After deciding on which charging option is best for you, Tesla also offers autonomous charging.
You can choose to go plug-in or plugless.
For plug-in charging, you have to connect and disconnect the EV manually from the outlet.
For plugless charging, your Tesla can charge itself when parked over a wireless charging pad.
---
Tesla Articles from Miami Electrician