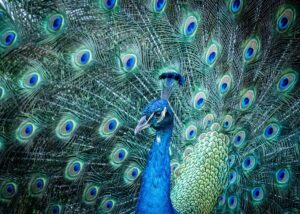 Did you know the average age of a Davie House in Florida is 30 years? These homes are antique yet fashionable. But this means a higher risk of them having rewiring or electrical issues.
In this article, we'll discuss how to know when you need to search for 'an electrician near me' for a Davie house rewire.
Why rewire your Davie house?
Waiting for your cables to completely wear themselves out isn't a wise decision, even if you had electrical wires of the highest quality installed in your Davie House. Before your wiring and electrical connections put you and your loved ones in trouble, get familiar with the signs that signify you need a house rewire.
5 Signs To Know If You Need A House Rewiring 
Flickering or Dimming Lights.
Do you observe a consistent unusual flicker of your bulbs and lamps? Do your gadgets and appliances go off during use? Then it's likely you need to contact an electrician to check it out for you. To prevent more damage or fire hazard in your space, it is unsafe to do it yourself.
This happens when you turn on energy-sapping appliances and gadgets and the circuit breaker in your home trips. When your circuit breaker trips and cuts power supply to your appliances often, it is a sign that it needs an upgrade. Some Davie houses still use fuse boxes, which are outdated and incapable of providing the energy levels modern gadgets require.
Faint Unpleasant Smell Or Burning.
When you notice any kind of burning smell, faint or pungent, first turn off all electrical appliances. Then, contact an electrician near you. A burning smell means that an electrical short has come up near your switches, which can cause a small fire. Hence, the faint unpleasant smell or burning you notice.
This is a rewiring problem that requires the services of a competent electrician from Elcon Electric. This is not the time to take out your toolbox to attempt a fix.
If you feel an electric shock when touching electrical appliances or cords, there is a wiring issue. This electrical jolt should not be overlooked. Immediately you notice this anomaly, contact one of our knowledgeable electricians for a home electrical safety check to find out what is wrong.
A Davie House could be over 40 years old and not undergo any rewiring or change. This is dangerous and needs to be immediately remedied. Obsolete cabling can lead to fire outbreaks, injuries, and even death. You need to upgrade your cables to comply with the standard governing modern electrical safety guidelines.
When you rewire your Davie house, you'll be at peace knowing that you won't be experiencing electrical issues for a while.
Contact Elcon electric to help you fix any rewiring and electrical problems in your home. We have skilled and competent electricians near you ready to carry out accurate repairs and inspections.