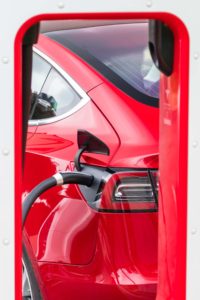 Buying an electric vehicle isn't as simple as buying an electric vehicle. The choice to go green comes with a lot of new responsibilities and choices. One of which includes using a certified electrician for your Tesla home charging installations.
A home charger is necessary to make charging your electric vehicle cheaper and convenient for you. But you shouldn't call just any electrician for the installation.
Why choose a certified electrician for your Tesla charger installation 
A certified electrician near you has been vetted by the right authorities and deemed fit to serve your electrical needs. They have the knowledge and experience to perform their tasks safely and thoroughly.
With a certified electrician, you get peace of mind and save costs on any problems in the long run. And should you need repairs or troubleshooting, they are equipped to do this more than you or any uncertified persons.
What's involved with a Tesla installation process?
Before you purchase a new Tesla vehicle or start the installation process, it's important to be informed about certain things;
Electrical panel capacity 
Your electrical panel's capacity is a big factor in determining if you can install your EV charger. Your electrician will check to confirm this and if your panel lacks the capacity or you have an older panel unfit for the addition, an upgrade will be necessary.
Type of charger 
Did you already know that there are various options when it comes to charging your Tesla at home and they're based on charging speeds? You can identify your preferred charging speed by comparing how much you will drive your car and how far your commute is. A level 1 charger that uses a 120volt receptacle gives you 3-4 miles per hour of charging time. A level 2 charger can give you anywhere from 14 to 30 miles per hour of charging time depending on if you use a 30 or 50 amp receptacle.
Location of charger 
Where will you install your EV charger? Your ideal location should be close to where you park your vehicle daily. So for most EV drivers, that's easily the garage.
The certified electrician's installation process 
While the detailed steps are different for every electrician, this is a summary of what you can expect –
Checking your power needs
The licensed electrician for your Tesla charging installation will first determine your power needs. He will look at your home's electrical system and recommend any upgrades you may need.
Your vehicle and charging necessities
The next step would be to check your vehicle and determine its specific needs. The electrician can also ask about your plans and if you'd be changing the vehicle soon. Here, they'll consider your charging location and start piecing together factors to give you an estimate,
After a thorough inspection and evaluation, your Tesla electrician will put together an estimate for the installation project. You can then agree to proceed and work can begin.
Permits might be required for the installation, but the work can be completed in days.