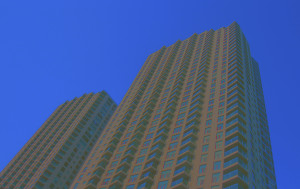 When you own a business or own a property that houses tenants, you are responsible for the general upkeep and maintenance. Every building is going to have electricity to it and that means you have another area in which you must keep updated and working properly to keep tenants and employees happy. Not every maintenance team is going to have a certified electrician on their staff. This means you need to have a commercial electrician. At Elcon Electric, you will find a team of trained professionals who can take care of your commercial electrical needs.
A commercial electrician will need to have experience working with the demands of a large building. In a residential situation, it is a single breaker panel and some basic wiring. A commercial building is going to include numerous panels, higher voltage breakers and a lot more outlets and switches. The complexity of a commercial building is not something the average electrician is trained for. Before you call just any electrician to make electrical repairs on your building, you need to make sure they have completed the training to handle such a big job.
You will also want someone who has a professional appearance and will represent your business and interests in the best way. If you are dealing with residents or customers, you want them to be able to quickly identify the electrician in South Florida that you hired. A clean uniform and overall professional look is very important. The electrician will need to respect business operations as well as tenant's needs. The electrician is essentially representing you and it is important you are inspiring confidence in your ability to manage your property. When you call Elcon Electric, you are getting the best in town and can rest easy knowing your business is in good hands.