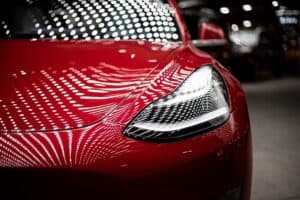 It's great to know you can contribute to the wellness of the environment and own a beautiful car at the same time. Electric vehicles have proven to differ greatly from gas-powered vehicles, but they still require power/fuel to run.
Your precious EV will need to be charged regularly to give you the power you need to drive it. This is where electric vehicle charger installations in Deerfield Beach comes in.
Why have an EV charger in Deerfield Beach?
For convenience
There's no doubt it's more comfortable to charge your vehicle in your home while you sleep or perform other activities than to drive miles for a public EV charging station. This takes away from your time and daily schedules, whereas a home electric vehicle charger installation in Deerfield Beach can save you time and stress.
It's faster and cheaper
Contrary to what most soon-to-be EV drivers think, your vehicle does come with a standard plug. This plug is often a level 1 plug that charges slowly and drains more electrical power. In the long run, you will spend more on the spike in your bills while still having to wait hours for a significant charge.
An EV charger installation by a professional Deerfield Beach electrician can offer you speed and cost-effectiveness.
EV charger installation options in Deerfield Beach
Commercial property installation
If you own a commercial property, installing an EV charger can increase your property's value and appeal. It shows your commitment to an eco-friendly environment and makes charging easier for you and others with EVs.
Residential property installation
Installing an EV charger in your Deerfield Beach home helps you save time, money, stress, and benefits in increased property value. With a 240-volt outlet, you can get a full charge in only 4 hours and save on the money spent using public stations. A professional electrician can help with the installation.
Mobile connectors and adapters
If you need to use an EV charging station in Deerfield Beach, an adapter makes it easy to hook up and get up to 29 miles of range per hour. A mobile connector can also offer up to 52 miles of range per hour.
Factors to consider when installing electric vehicle charger installations in Deerfield Beach
We know electric vehicle chargers scream convenience, but that doesn't mean they can be installed anywhere. EV charging units are all weather and waterproof, meaning they are suitable for indoor or outdoor placement. However, they must be installed at a spot that makes it easy to reach the vehicles. You can't use extension cords with EV chargers, so where you park and charge should fit for an ideal installation.
Electric vehicle chargers can demand significant power. This can affect other appliances or circuits in the home. Ensure your charger is being installed by a professional electrician who can check the cabling and electrical safety of your home or building.
If you live in a rented apartment, you have to obtain permission from the landlord before installing the charging station. You will also need an official permit to install the charger close to a highway or in a listed building.