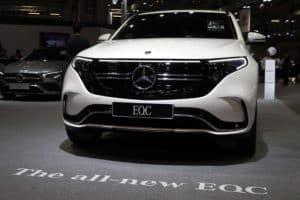 A bustling city like Miami doesn't fall short in the number of electric vehicles that can be found on the roads. Electric cars are as popular as ever and every day more drivers jump into green driving that is also now luxury driving.
Owning or driving an electric car means you have to charge it as needed, just like you would a mobile phone. Are there electric car stations in Miami to help you charge always? Of course!
Electric car charging station statistics in Miami
Florida is ranked the fourth in charging station locations in the United States. It's bested only by states like Texas and New York. Miami itself outshines other areas in the state as the number one in charging stations with over 1500 electric car charging stations.
The charging networks you can find in the Miami area include Tesla, Blink, ChargePoint, Electrify America, EVgo, SemaConnect, and so on. Blink has a total of 149 units in the area, SemaConnect has 272 units, and Tesla has 217 units in the area.
More stations still get added to the Miami area as months roll by.
In terms of charging levels, Miami has 238 DC fast-charging stations; 58 CCS charging connections and 34 CHAdeMO plugs; 170 Tesla Superchargers.
Electric car charging stations in Miami-Fort Lauderdale-West Palm Beach Charging Stats
Miami's Fort Lauderdale and West Palm Beach also rank number one in Florida. The area can boast of –
A total of 1700 stations
129 free stations
281 Fast chargers
82 CCS plugs
190 Superchargers
53 CHAdeMO plugs
322 SemaConnect stations
191 ChargePoint stations
215 Tesla Destination
Miami electric car charging station by location
There are a total of 50 electric vehicle charging stations across grocery and retail outlets. These include DC Fast charging stations, Level 2 charging stations, and 20 Tesla-compatible charging stations.
Over 27 hotels in the Miami area have charging stations.
Other locations to find an electric car charging station in Miami include public parking areas, museums, and airports.
Installing an electric car charging station in Miami
For homeowners, you can choose not to depend on public charging stations available in the Miami area. Installing a home charging option can be both highly convenient and affordable.
You can get a level 2 charger that guarantees fast charging time. To do this, you would need to hire a professional electrician. Factors that will be considered before installing the charger in your Miami home include your electrical panel and where the car will be parked.
In homes like a condo or apartment, you will need permission from the HOA to install your home charger for EVs.
At the same time, you could skip the entire process and opt for a level 1 charger at home – which is slower – while supplementing often with level 2 or DC fast charging options in public locations.
Ensure you hire an electrician with a good reputation, transparency, and reasonable costs. If possible get a warranty for the installation.