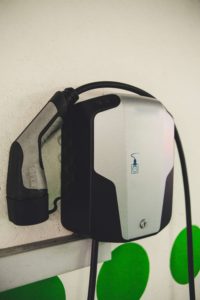 After purchasing your electric car in Boca Raton, your next concern may be installing your own electric car charger. At Elcon Electric, we have decades of experience behind us as professional electricians in Boca Raton.
Installing an electric car charger is both easy with our expert help and highly beneficial for you.
Benefits of installing your electric car charger
Safe – Charging at home is much safer than having to depend on public charging. It helps you avoid the risk of running low on power while you're on the go. With the right home charging solution, you can make sure you have sufficient range before hitting the road.
Convenient – Installing your own electric car charger is highly convenient. You get to charge when you like and for as long as you like from the comfort of your home.
Do you need an electrician to install your electric car charger?
Yes. Electricians install almost every electric component in your home. To install an electric car charger, you need the experience and knowledge of an electrician. An electrician knows what is involved with the installation, including avoiding accidents, the capacity of your service panel, and how much it could cost for the project.
Which electric car charger should I install in my home?
You have a few options when it comes to your own EV charger. These options also differ in price. You can choose a level 1 home charger that operates on a standard 120V outlet. It's the most cost-effective option but with the drawback of being very slow. This can quickly get uncomfortable for you as you would use up the battery faster than you charge.
The level 2 home charging option is much better, faster, and popular in Boca Raton. It uses a 240V outlet and gives you a full charge in few hours. With this charging station, you can begin to truly enjoy your EV in Boca Raton.
How much does it cost to install my own electric car charger in Boca Raton?
The cost depends on several factors like –
The electrician's rate.
Your electrical needs
Level of charging
Materials needed for the installation.
The total costs could be anywhere from $500 -$5000.
Electric car charging station in Boca Raton
While having your own charger is great, there might be times you need a quick refill in a public space.
Boca Raton has a fair share of electric car charging stations for EV owners and here are some below:
City Hall – 201 W. Palmetto Park Rd.
City's Municipal Services Building – 2500 NW 1st Avenue
Downtown Library – 400 NW 2nd Avenue
Spanish River Library – 1501 Spanish River Blvd.
Spanish River Beach Park
South Beach Park
Red Reef Park
Let Elcon Electric help
We are more than happy to provide you with a professional electric car charging installation. Contact us today to schedule an appointment or for inquiries.