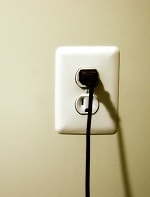 Replacing an electrical outlet in Miami may seem simple enough, especially when you have the skills or experience to do it yourself. However, when it comes to electrical works, nothing is too simple or small as even your light bulbs can become electrical hazards.
The answer to if you need a permit to replace an electrical outlet in Miami is yes.
According to the City of Miami Building and Code Compliance, "All Electric other than simple fixture change-outs must have a permit."
What is the relevance of a permit?
Building codes exist for a reason, and it is to ensure safe building techniques and installations. The standards set with building codes help you avoid safety risks, shoddy jobs, structural failures, fire hazards, and so on in your home. Hence, regardless of if your home is new or being remodeled, permits are often mandatory.
Who can obtain a permit?
The contractor or homeowner performing the electrical work.
If you are DIYing you must be both an owner and occupant of the home to obtain a permit.
You cannot obtain a permit to DIY if you do not own or intend to live in the home, or if the home is intended for sale.
What are the steps involved in getting a permit?
A permit in Miami is only issued by the Building Codes Division or your local building department.
You can go to the local office or browse online to complete an application. The time for processing for online submission and in-office submission might differ, but overall you won't have to wait for more than a few days.
You will be required to pay a fee for the permit and also provide some documents such as your homeowner's affidavit if "the legal owner of the property of the address is completing specified work."
What comes next?
An inspection is mandatory for most permits. The inspections often take three stages, which are;
The rough-in inspection carried out when "All of the new circuits are wired, grounding wires are in, the raceways and boxes are installed, and any necessary coverings are put on. Do not cover any work with insulation, receptacles, or wall switches until the inspector has approved it."
Next, is the service inspection carried out when service equipment like panels, electrical mast, and so on have been installed.
Then the final inspection is done when all the electrical work is complete, all boxes are covered, and appliances energized.