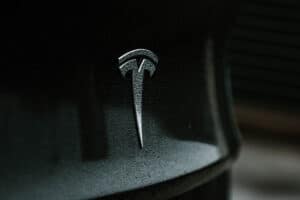 As an EV driver who owns one of the latest and limited vehicles in town; finding an electrician to handle your Tesla with care can be a hassle. In this article, you will learn simple and fast ways to get a certified Tesla Electrician to install a home service station.
3 Major Reasons You Need A Tesla Certified Electrician
You may wonder why you need to get a Tesla Certified Electrician to handle your electric vehicles. And we'll give you three solid whys.
Guaranteed Skills
A Tesla-certified electrician has to go through over 12 weeks of training to learn how to install and maintain your preferred Tesla charger. They are trained to specialize in installing a home service station to help you charge your battery at your convenience. You need not worry about their expertise.
Cost-effective 
Tesla-certified electricians may seem pricey when compared to regular electricians. However, they save you from spending excessive money in the long run. They are trained to maintain and handle your vehicle's charger with no unnecessary expenses that inexperienced electricians may incur.
Installation of EV Service Station 
It is beneficial for you to have a home charger at home for ease and convenience. You determine where you want it to be installed. It also increases the value of your home in case of a sale. Having a Tesla Certified Electrician affords you all these benefits.
3 Easy Ways To Find A Tesla Certified Electrician
There are few electricians certified by Tesla as against popular opinion. It takes a lot of determination and foresight to specialize in electric vehicles. Therefore, you must find certified ones to install and repair your charger. You don't want an amateur to tamper with your luxury vehicle.
Here are 3 easy steps to help you get one:
Check Tesla Website: Tesla has a section on their website to help you choose from their range of certified electricians to help you with in-home service installation and repairs. You can also search online for an electrician near you by checking reviews based on expertise and customer satisfaction. Then book an appointment with the best option.  This background check will save you from trouble in the future.
Tesla Service Center: You can search for a Tesla Service station near you for your car service. You can book an appointment for a routine maintenance check, charge your battery, or any form of repairs or complaints you have. You will be attended to by a Telsa-certified electrician.
Referrals: A referral from a fellow EV driver is a sure way of getting the best electrician to help with your Tesla needs. You can extend the trust of your friend and fellow EV drivers to their electricians. It is advisable you also use the referred EV electricians at your discretion by doing a background check.
At the Elcon Electric, we also have certified Tesla electricians who can install a home service station and perform other repairs at an affordable rate.