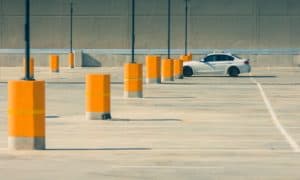 Lighting can be considered an all-purpose product. They are useful in several places for different reasons. Lighting goes beyond the lamp in your room to larger outdoor lights. Area lighting is a type of lighting used to illuminate specific or large spaces. A good example of area lights is parking lot lights.
Area lighting should always be chosen carefully according to your needs. They come in different sizes, designs, and types. When you need area lighting, it is advisable to ask an electrician for their opinion on what might be best for you. To help you decide better, here are the types of area light distribution patterns.
Type 1 light distribution provides symmetrical light. Its pattern of illumination is almost the same width as the height of the light fixture. Examples of how these lights are used include sidewalks, narrow walkways, and border lighting.
Type 2 light distribution is really versatile. Such lights offer a wide range of illumination when installed at the edge of a wide path. The mounting height of type 2 light fixtures does not reduce the range of illumination. Hence, if the mounting height is 10 feet, the illumination will be 1.5 times wider than that. Type 2 lights are suitable for wide paths, alleys, and side streets.
This is like an upgrade from Type 2 light distribution. With Type 3 light distribution, the fixture is installed along the side of the area, so the light can be projected outwards. Type 3 lights provide illumination that is 2.75 times wider than the installation height. They are used for roadways, lawns, and general parking areas.
Type 4 light distribution provides an asymmetric or forward throw illumination. The fixtures will cast a light of 2.75 times width more than their height. The light distribution is more rounded and better when installed on walls. Type 4 lights are ideal for building exteriors and the perimeter of parking areas.
Type 5 light distribution is the best for area lights. They project light from all angles and adequately light up large areas. They are ideal for commercial parking areas and large spaces that need uniform distribution of light.
Area lights are installed by experienced electricians who understand your use for them. They will also help you develop ways to save energy while using area lights. LED area lights are usually ideal for use. The benefit of area light is that they can be used by both residential and commercial buildings for security, safety, and beauty.