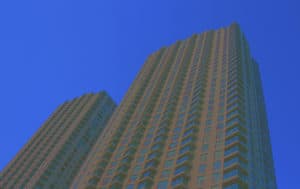 Fortunately, summer days are coming and that means more light. Right now, we are dealing with long nights and short days, which means it is tough to do much outside in the evening hours or in the early morning hours. The installation of security lighting outside your home or office can give you the extra light you need to see clearly, even on the short winter days. An electrician in Florida can take care of your lighting needs around the house or your business so you always have peace of mind. The team at Elcon Electric is available to help you make your home a little safer.
Security lighting serves many purposes explains an electrician in southern Florida. It makes your travel around your yard a little easier and safer. It is also a nice welcome home to have a light automatically turn on or already be on when you pull into the driveway. This is also a bonus for guest that pop over after dark. You don't want them navigating your pathways and risking an injury caused by tripping over something they couldn't see. Outdoor lighting is a great way to make your home and property look attractive as well as functional.
A home or business that is bathed in light throughout the night is also going to be a harder target for thieves and folks who are up to no good. You can knock out the shadows on the side of your house or around heavy landscaping with appropriately placed security lighting installed by your Florida electrician. While solar lights are pretty and easy to install, they are not always bright enough and don't always stay fully lit throughout the night. Your best choice is to go with electric powered lights. Give Elcon Electric a call today and have your new security lighting installed.