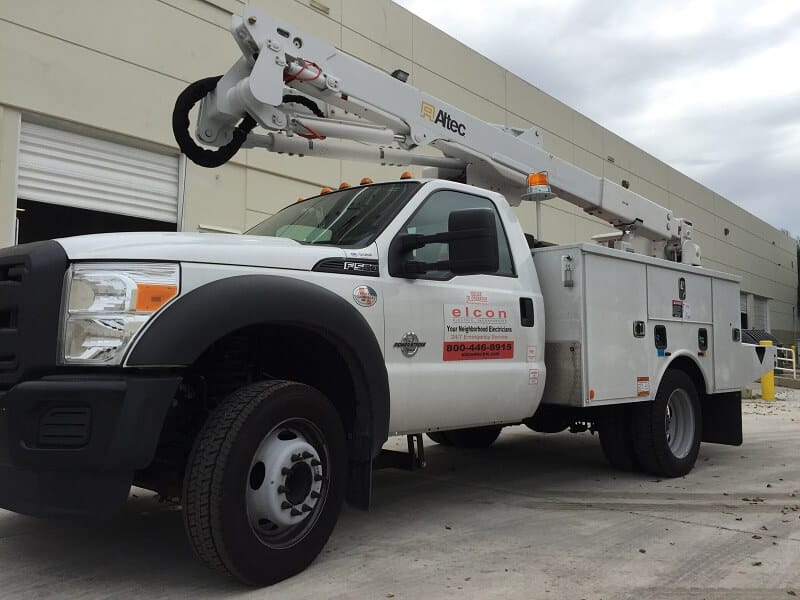 Parking lot lighting design goes a lot further than just picking out pretty looking fixtures. There is actually a science in the design process. It's important to make sure that all parking lot lighting standards in your area are met. There are two main criteria for choosing the right lighting for your parking lot or outdoor areas.
A minimum light level – to ensure the parking lot is lit well enough that people can see
A uniformity ratio – to ensure all areas of the parking lot are illuminated evenly
Many manufacturers know that fixtures must be designed to meet the needs of all the different parking lots out there. This is why they assign different attributes to help choose the best lights for the coverage area and shape. It is important to choose an electrician who understands how to assess your area and choose the best lighting available. An electrician with years of experience in parking lot lighting should be able to make a site visit and then recommend various options based on your location.
Choosing the right electrician will ensure your parking lot lighting will always be taken care of. When you choose to have parking lot lighting installed, make sure that electrician can also take care of the maintenance. That way you'll never wonder, "how can I find parking lot lighting repair near me?" Sometimes parking lot lighting poles can be tricky. Electricians with their own bucket trucks will ensure fast and convenient services. Professional electricians can provide you with many different maintenance and repair plans and options.
If you currently have parking lot lighting installed and are looking to update or replace it, maybe it's time to consider a parking lot lighting retrofit instead. An electrician can assess your situation and give you more details but a retrofit may be able to save you time and money. It may seem like a difficult project, but for many professional electricians who have the correct tools, this is a piece of cake. Retrofitting parking lot lighting will also help keep the cost of maintenance down so paying for it now will pay off in the future.
Elcon Electric has specialized in parking lot lighting repair and maintenance for over 25 years. Our Miami electricians provide honest and up-front pricing while ensuring our work with a lifetime guarantee. We offer expert services when it comes to the areas parking lot lighting needs even offering a Night Owl program that tends to your parking lot lighting periodically to make sure that the lights are turning on as intended and working properly. If you need an electrician in the Miami area, be sure to give us a call at (800) 446-8915.