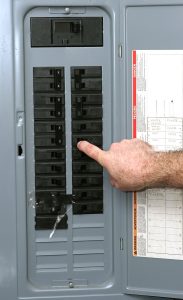 Electricity is many things to us and there's hardly a modern home that can function without it. Despite how wonderful having power is, maintenance, repairs, and replacements by an electrician are important to keep your electrical system working.
How to know if I need Miami electrical panel upgrades
Miami gives you everything from fun to activities to fill up your day. It would be a shame not to enjoy the best of Miami because of an unreliable electrical system. Most times the issue with an unreliable system lies in the electrical wiring or panel. Read on for how to know if you need a panel upgrade.
As a home gets older, the electrical panel will have a hard time keeping up with the demands on the home's electrical wiring. This wearing out can manifest itself in flickering lights, burnt out fuses, breaker tripping, and many more signs. When this happens, you would need an inspection first to determine if you need Miami electrical panel upgrades.
Also, older Miami homes may have old-fashioned fuses that are no longer capable of keeping you safe or providing necessary power. These fuses are outdated and require an upgrade.
Other reasons or signs for a Miami electrical panel upgrade include when you need additional circuits, the panel is overloaded, you are remodeling, and you have noticed several electrical issues.
Knowing you need the upgrade is one thing and getting it done is another.
A Miami electrical panel upgrade requires you to hire a professional electrician in Miami. The electrician should have experience and a good reputation serving the area. The electrician should offer a wide range of electrical services including panel upgrades.
Elcon Electric is dedicated to offering you quality electrical services that restore efficiency to your home. We are industry leaders in customer care and we focus on your satisfaction always. In Miami, we are recognized as a reputable company that has served the area for years. Our Miami electrical panel upgrades include;
A thorough inspection of your current breaker box to ensure you do need the upgrade and not just minor repairs to some electrical components.
We offer our professional advice on the steps to take after inspecting.
We offer upfront pricing.
Our expert electrical technicians in Miami will pull the necessary permits to complete the entire work.
The installation will be inspected and we stand by our work anytime.
A Miami electrical panel upgrades will give you a lot of vital benefits such as;
Easy and safe way to reset tripped breakers.
Reliable and efficient electrical system
More room for appliances.
Peace of mind of having a compliant system.