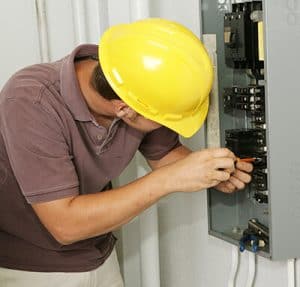 Lighting in the home is one of the most important, yet often overlooked features. Lighting can set the tone for a room. Whether you are looking to improve the function of a workspace or hoping to create more of a relaxing setting, you need the proper light to do that. Nowadays, there are hundreds of different possibilities, but none are more energy efficient than the LEDs flooding the market. An electrician in southern Florida is here to tell you why you too will want to get on the latest trend in the lighting world. When you are ready to make the change, Elcon Electric has the qualified professionals you need to make the job happen.
One of the biggest issues with other lights is the odd colors they cast. Blue and yellow hues are common, which is not good when you are trying to get ready in the morning or you are working on something that requires clear light that is as close to natural as possible. LEDs are bright, clear and don't have the annoying color casts like incandescent, fluorescent or CFL bulbs.
As if the bright lights weren't a good enough reason to change, the cost savings these bulbs provide makes a world of difference. You can save a huge chunk of change by changing out those old bulbs and replacing with LEDs explains a Florida electrician. Unfortunately, some outdated light fixtures won't work with LEDs, which means you will need a lighting upgrade. That can be a great thing. Freshening up a space with new lighting can make it look new. You will love how much light you get from one tiny bulb that uses about eighty percent less electricity than other bulbs on the market. If you are ready to make the change, give Elcon Electric a call today and upgrade your lighting in your home or business.