Josh called us out to troubleshoot some outlets that he said were not working and for an estimate to replace his outdated electrical panels. Elcon Electric dispatched a team to his house to perform some troubleshooting and examine his existing service panel for an upgrade.
Work Done
Repairs to existing electrical service.
Meter is existing to remain.
Furnish and replace the main lug interior panel with a new 30 circuit 150 amp main lug interior panel.
Furnish and install a new 150amp main disconnect with 6 circuits on the exterior wall.
Furnish and install new ground rods at the main disconnect.
Existing wiring from the meter to the panel to remain and be reused.
Permit & FPL shutdown required for this job and permit fees are included.
After the work was completed on the electrical panels, our electricians went on to troubleshoot the outlets not working. Our technicians decided the best route was to re-feed the living room receptacles that had lost power. Power was brought in from the exterior and new conduit was run on the outside wall which then was brought through the wall to feed the existing outlets.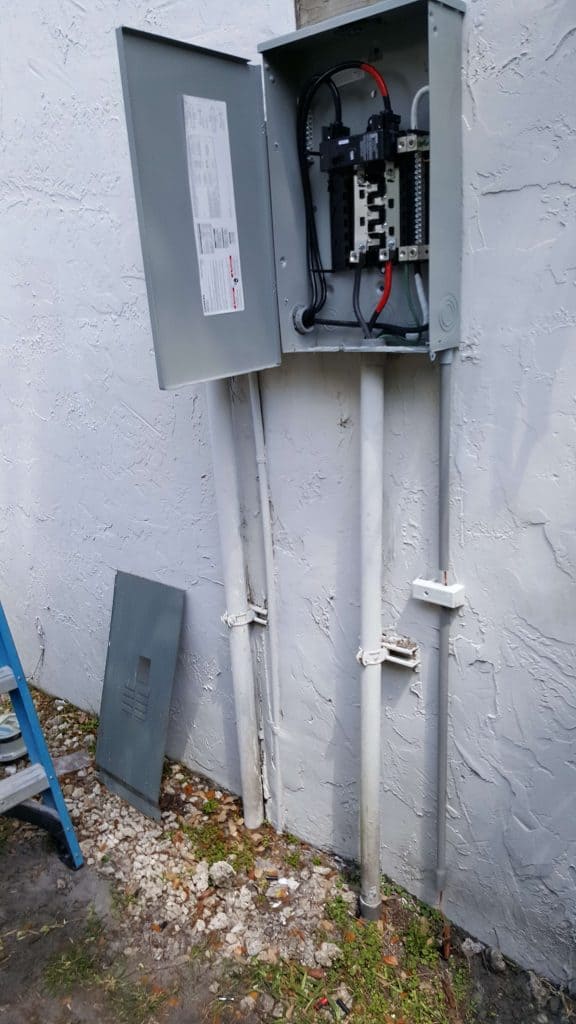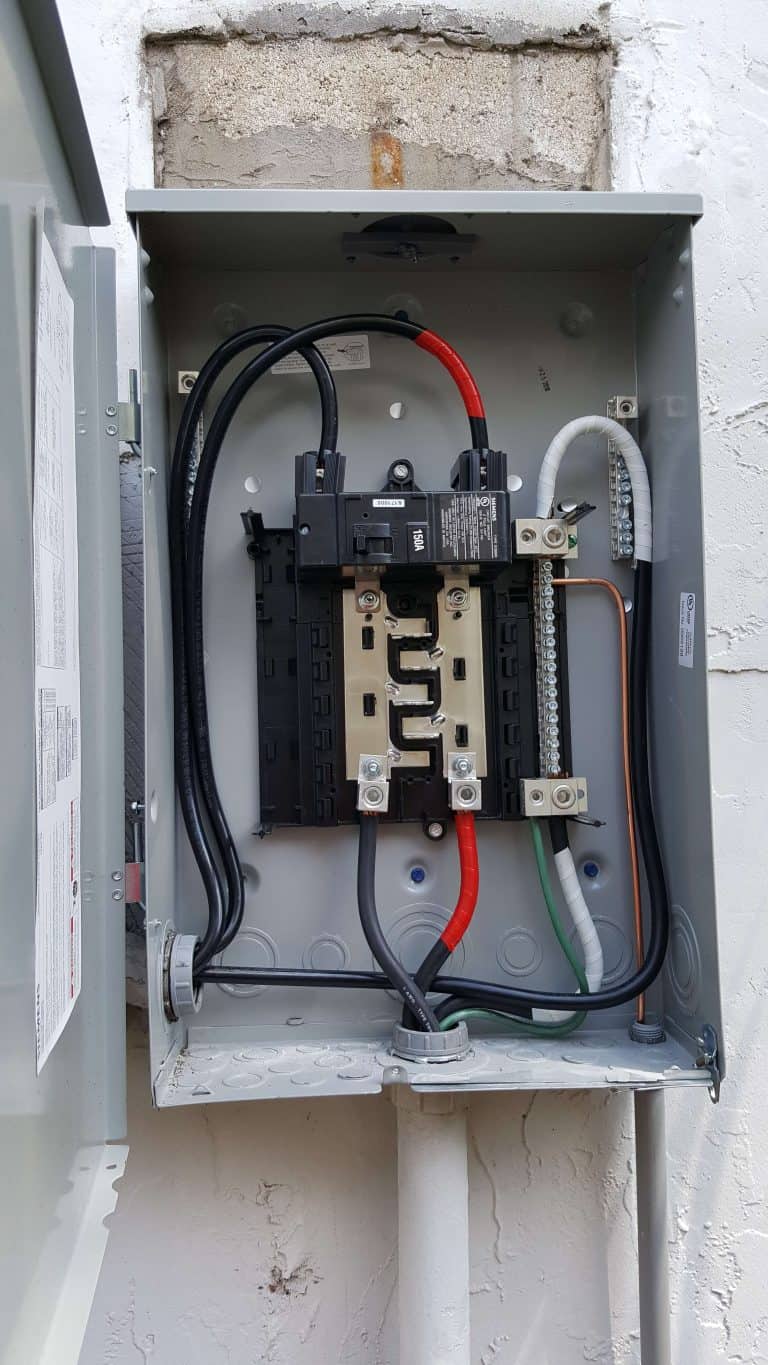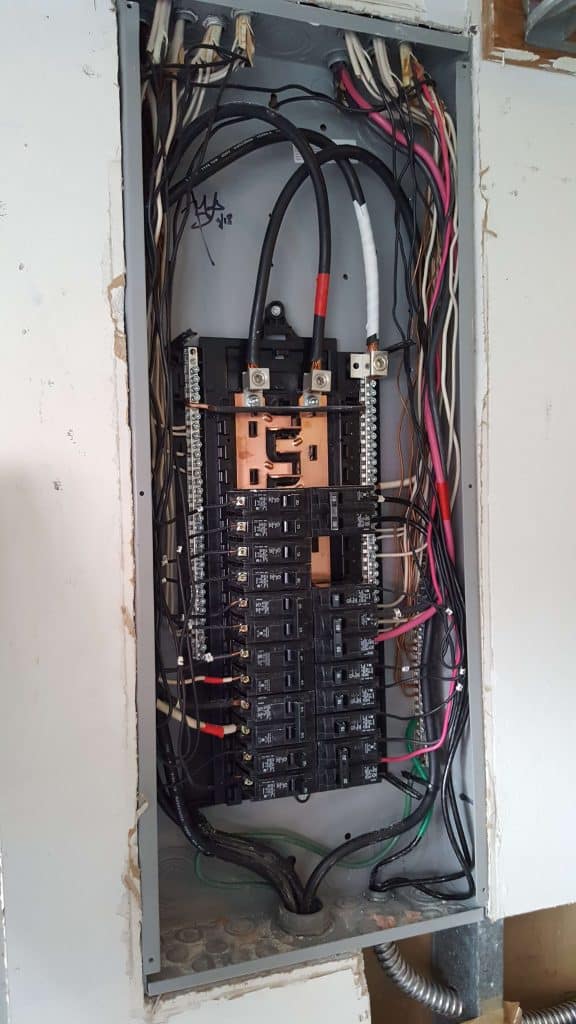 Josh left the following review for us. Thank you, Josh!
"Our job was a 2 day deal. We were having the inside and outside power panels replaced and then Elcon was going to troubleshoot some outlets and switches which didn't have power to them. The beginning of the first day was a little stressful because they had to cut the power to install the panels, but everything went in rather quickly and the rough inspection was passed with flying colors. We were without power for about 6 hours. The next day, JJ got our faulty outlets and switches working again by bypassing the existing wiring and running a new wire . The price was decent compared to their competitors and their workmanship is great. I'd highly recommend them, and will use their services again."