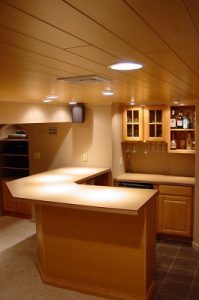 Hurricanes, tropical storms and flooding are nothing new for the area, but the aftermath is always difficult to manage. Even if your home was only moderately damaged, you may need to have the electrical checked out to make sure all is safe and water damage didn't cause any serious hazards. When it comes to electricity, it is always better to be safe than sorry. Calling an electrician in Florida to complete a safety inspection is a wise idea. The team at Elcon Electric can give your home a relatively quick, but thorough inspection that will identify any areas that are a concern.
If your home managed to come through the storm without any flooding or damage, you are in luck. Did your outdoor lighting and electrical fare the same? If you have discovered landscape lighting was damaged or maybe you simply want to update and upgrade it, you will need the services of a southern Florida electrician. Heavy rains can cause damage to the lights themselves, even if the buried electrical wire underneath was left untouched. It is hard to know where the problem is, which is why it is best to leave the repairs to someone who knows.
It is important electrical problems are addressed right away and never left to fester. Any little signs of trouble i.e. tripping breakers, the smell of burning wires or even minor electric shocks should never be ignored. Don't hesitate if you notice something isn't right or you suspect there could be an issue with anything that has to do with electricity around your home. Always call a Florida electrician to handle the job for you. Dealing with electricity is never a risk you want to take. You can count on the professionals at Elcon Electric to take care of any electrical repairs around your home.