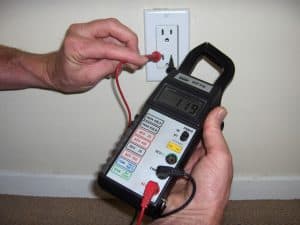 Do you have some electrical issues? Are your lights flickering or your fuses blowing? Well, no matter the problem, you will have to troubleshoot first.
Electrical troubleshooting, while best left in the hands of experts, is something you can do too. With the right set of tools and skills, you can solve some problems around the home yourself.
So when do you need to troubleshoot?
You should carry out electrical troubleshooting when;
You hear a loud electrical buzzing
You smell burning wire
You see electrical sparks or experience electrical shocks.
Your electrical devices suddenly stop working
Your fuses repeatedly blow
You notice any other electrical problem
Getting professional help will help you reduce the occurrence of electrical accidents and avoid further complications. If the electrical problem is in an office building or industrial setting, then you should get an expert.
What services can I expect from electrical troubleshooting near me?
Most electrical companies offer troubleshooting services for almost all electrical situations. If you're still unsure, here is a list of the essential services of an electrical company as regards troubleshooting.
Power system troubleshooting: faults in power systems are considered more complicated than most other electrical faults. Faults can occur due to several causes and lead to other issues. Only with proper troubleshooting can the original problem be identified and corrected.
Lighting system troubleshooting: defects in lighting systems are usually undeniable. Blown light bulbs, flickering lights, and dim light bulbs are examples of lighting faults. You could attempt to fix the simpler ones yourself, but if the fault is beyond you, don't hesitate to reach out to a professional service.
Motor control electrical troubleshooting: motors run a lot of things around our homes and offices. Without them, fans, conveyor belts, and other such equipment would not work correctly. Once you notice an issue with any of this equipment, contact the nearest electrical troubleshooting company near you.
Production equipment electrical troubleshooting: if you work in an industry or a factory, then you should know how terrible equipment downtime can be. Once you notice the operation of your production equipment is no longer optimal, carry out an electrical troubleshoot. This will save you on time and cost in the long run.
Do-it-Yourself versus calling an expert.
So should you call an expert or handle things yourself? Well, electrical faults range from mild to severe. Faults like a loose outlet or a dim bulb don't require calling in an expert. With the right tools, you can often fix things yourself.
But the more serious electrical work should be left to the professionals. Don't hesitate to reach out to an electrical service near you in such situations. For example, problems in the service panel or those that affect your circuit breakers are best left to the experts.
If you are also experiencing issues with your electrical wiring, then it is advised that you call in an expert. This is the best way to avoid further worsening the situation.