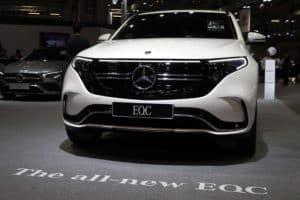 West Palm Beach is home to the wealthy and a favorite vacation destination for a lot of people. It is known to be one of the best residential cities in South Florida for its boisterous nightlife, high quality of living, highbrow shops, and entertainment centers. As such, is not rare to see electric vehicles drive through the streets of West Palm Beach.
This article will explain why you should consider getting an EV if you live in West Palm Beach, the perks and benefits of having an EV with its various advantages as against having a normal car.
5 Benefits of Using an EV in West Palm Beach
If you live in a luxury environment such as West Palm Beach, there are so many benefits of owning and driving an EV. Below are some of those benefits.
It increases your social status

People are often evaluated by their appearance, and you want to always look the part of being a wealthy and sophisticated person. Driving an EV increases your social status and boosts your self-confidence among others. It opens doors of opportunities and recognition in important circles.

It helps the environment

You can contribute to reducing global warming, and reducing pollutants from the environment by using an electric vehicle. You are saving the earth and making a social impact by driving an EV. This is a good cause to consider when switching from a regular diesel-powered car to an EV.

There are available charging points

You don't need to worry about how to charge or maintain your electric vehicles. We at Elcon Electric have a collaboration with Tesla to provide charging stations across parks, restaurants, garages, offices, and other public easy-to-access locations to ensure ease and accessibility for EV drivers. You can also call us for routine checks and maintenance at the dial of a button, and we guarantee you a fast response.

It reduces gas consumption

With the increasing cost of gas, one way of reducing gas consumption is by driving an electric vehicle. It is safer and more convenient to use an EV because you don't have to worry about queuing at a gas station. You can have your EV charging stations right in the comfort of your home.

Availability of experienced electricians

Electric Vehicles require advanced technical skills to be maintained and repaired, and since there is no shortage of experienced electricians in West Palm Beach, you can easily reach out to professional electricians, such as Elcon Electrical, to help you handle your EV issues. The good thing about electric vehicles is that they require a lower percentage of repairs than a normal car.
As mentioned earlier, it is better and more convenient to drive an electric vehicle, especially in West Palm Beach. There is increasing ownership of EVs and it's economically beneficial to own one. Elcon Electric's electricians are specially trained to install electric vehicle chargers.
They can help install your charging stations, do routine checks and maintenance and give sound advice on how to use your electric vehicles.