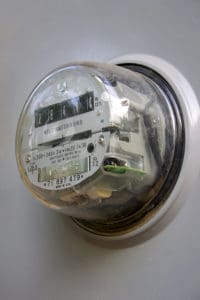 Don't let the monthly electric bill frighten you. When you see that envelope in the mail or you get notification that your bill is ready to view online, you may cringe. Maybe you put off opening it. You are afraid to see how high the bill was for the prior month. It can be intimidating, especially if you know you ran the AC quite a bit to keep cool. An electrician in Miami understands your hesitation and fear of getting a huge electric bill that will take food off the table. The team at Elcon Electric has some tips to help you lighten the load of your electric bill by reducing how much electricity you use in your house.
First you really need to start being a little more conscientious when it comes to the lights you use in the house. It is easy to forget to turn them off when you leave the room. Consider installing timers or motion sensors that turn the lights on the second motion is detected.
Change out those old bulbs and go with LEDs. LEDs are much less expensive to run and are incredibly bright. You can have a Miami electrician change out your old light fixtures with newer, more energy efficient fixtures that take the LED bulbs.
Back off on the AC just a couple of degrees. Set your thermostat to 76 instead of 74 and you will save a ton of money on your cooling bill.
Keep your AC unit and furnace in good working condition. This will ensure it is running as it should be and not running longer or working harder than necessary to keep you comfortable.
Have ceiling fans installed by an electrician. Miami residents will appreciate the feel of a fan in bedrooms, dens and living rooms. The constantly moving air will help circulate the cool air in the summer, making the room feel cooler, which will result in the AC not working as hard.
Don't be afraid of your next electric bill. Give Elcon Electric a call today and schedule your lighting upgrade or ceiling fan installation.