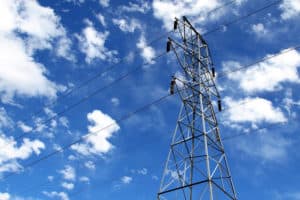 Hurricane season is kicking into high gear and that means Floridians need to be prepared to ride out the next storm. Strong winds and torrential rains are symptoms of any good storm along the coast, which makes it rough on the power grid. It doesn't take much for the power to be taken out with even a mild storm. A power outage is expected when you see the dark clouds rolling in and the winds picking up. Residents are used to living without power for several days, but that doesn't always make it easier. What if you could skip the discomfort of no power by having a generator installed on your house similar to what businesses and hospitals have? An electrician in Fort Lauderdale wants you to know you too can have the luxury of a backup generator. All you need to do is give Elcon Electric a call today.
A standby generator is a permanent installation completed by a certified electrician. Fort Lauderdale homeowners who want to have power at all times without worrying about firing up a portable generator will appreciate the convenience of a standby generator. In most installations, the generators are equipped with a switch that automatically switches the power the second the main power grid goes down. This means you won't have to go out into the storm to put gas in your portable generator, run extension cords and then try to drag it close enough to the house for the cords to reach.
There are various brands and sizes of generators. Your Fort Lauderdale electrician can explain the ins and outs of each generator and recommend the right one for your house and your needs. Don't sit through the next storm in the dark. Give Elcon Electric a call today and get your generator installation scheduled before the next storm.