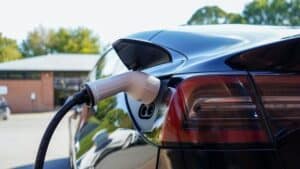 Electric Vehicles are in style, and if you live or work in Miami Dade or its environs, you most likely own one too. Do you worry about how to charge your electric vehicle when you are far from home? Do you own an Electric Vehicle or have friends who do? Then you'd want to jump right in and read through to the end! We would be sharing exciting news about how you can charge your EV in Miami, and the benefits of owning and installing a charger at home.
Charge Your Electric Vehicle in Downtown Miami
The good news is that the county, in partnership with OBE power, is providing a charging service to EV users. You don't have to worry about running out of battery.
Service Locations
This is still an ongoing project but you can charge your EV at a small fee in the following places:
West Lot
Cultural center
Hickman and Overtown Transit
Mall garages
Village garages.
Beneficiaries
This service is open to everyone who uses an electric vehicle. Either county officers or locals, there are no restrictions.
Why Miami County is Particular About Electric Vehicles
To reduce air pollution: Statistics show that 55% of air pollution comes from the transportation sector. Hence, Miami County provides charging services for EV drivers to encourage others to own one.
To increase the standard of living: Most people give prime consideration to a clean environment before living and working in a place. In a bid to increase the choices and increase the standard of living of locals, Miami County prioritizes environment-friendly projects.
To increase revenue: As much as the aim of this project is to reduce air pollution, the county can also earn a sum from providing this service at a fee to users.
Benefits of Using an EV
It is sustainable and cheaper to charge your electric vehicle than to spend tons of money on gas for your diesel-powered vehicle. Below are more reasons to buy an electric vehicle:
Environment friendly: You can contribute to reducing global warming, and reducing pollutants from the environment by using an electric vehicle.
Reduces gas consumption: With the rising increase in gas prices, you can cut down on your gas consumption by switching to an electric vehicle. It saves you money in the long run.
Low maintenance: You may be shocked, but this is true. Electric vehicles have an efficient electric motor. Hence, there are fewer parts to repair than in a traditional car.
More charging options: You can charge at home or different service centers near you, especially in downtown Miami.
Better performance: The electric vehicle is not only lighter but also has better acceleration than normal vehicles.
You can reach out to us at Elcon Electric for any of your electric vehicle needs, as we have experienced and efficient electricians to solve your issues.