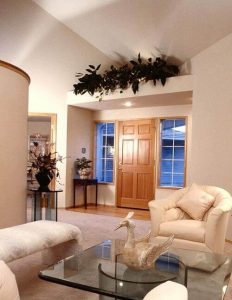 If you have spent far too long looking for your dream home, you have probably discovered it isn't out there. You are unique and no one wants exactly the same as you. Your dream home can only truly be achieved by building from the ground up. This is your chance to have a say in every detail from the plan to the colors of paint on the wall. This is also your chance to pick the perfect lighting scheme for each room. Working with a West Palm Beach electrician in the early stages of your dream home development is important. If you have made the decision to go with new home construction, you will want to give Elcon Electric a call and secure a licensed electrician to complete the electrical work.
It is important the electrician in West Palm Beach is brought in during the earliest planning stages of the home. This makes it much easier and ultimately cheaper for you for the wiring to be installed. Outlet and switch placement along with the boxes needed for the light fixtures needs to be done when the framing is in, but before any flooring or drywalling is complete. This will ensure the process stays on schedule.
This is your chance to explain what it is you want. If one room is designated to be an office, you will want additional outlets. This needs to be communicated to your electrician. West Palm Beach residents can also choose the lighting for each room. This is information your electrician and contractor will need before the process is too far along. If you have an electric car and want a fast charging station, this is the time to have it done. If you are ready to build your dream home, give Elcon Electric a call today and secure your electrical contractor.