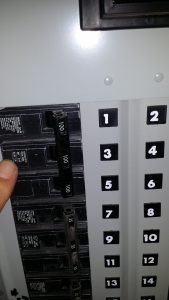 The electrical panel in the home is where your electricity is distributed. Some electrical technicians describe the panel as a box of switches and wires. It is where you can find the individual breakers responsible for sending power to specific parts of the home. Most times when there is an electrical problem, homeowners use these switches to turn off or turn on the power.
Electrical panels are upgraded occasionally for several reasons. This upgrade can occur once in 10 years or as stated by a professional electrician. Some older panels are upgraded because of capacity. Modern panels now offer 200 amps to homes while older ones range between 60 and 100 amps. This is hardly sufficient for the contemporary homeowner who needs more power for appliances.
An electrical panel upgrade can be messy and expensive. If you are wondering how to upgrade the electrical panel in your home, here are two ways.
A Classic DIY
There are comprehensive texts that show homeowners how to upgrade the electric panel in the home. First, you would need to get a permit to attempt such a complex electrical project. If you do not do this, you might be persecuted for it. The next step is to equip yourself with screwdrivers, screws, torch, and a voltmeter. Open up the panel to study where the circuits lead to in your home. Turn off the mains electricity and remove all the circuits from the panel. Exercise extreme caution to avoid an electrical accident. Screw the new electrical panel to the wall and wire it up as before with the older panel. Put the circuit breakers in place. If you want to enlarge any circuit wires, wire them directly into the breaker. It is also possible to add more wires to extend the circuit. When this is complete, turn the power on. You would also need a building inspection to confirm that everything is working as it should.

A classic DIY is not impossible, but it is not the best option. Several things can go wrong when attempting to upgrade the electrical panel yourself. Look to the second method listed for a safer solution.

Hire a Professional Electrician
There are a few problems around the home a regular homeowner can handle. Things like a clogged sink may be easy to solve with a plunger or drain cleaner. Electricity is a job that requires training, skill, knowledge, and experience. Only a licensed electrician should work on electrical problems in the home. Upgrading the electrical panel is no small task. The panel is a powerful distributor of electricity that requires expertise from anyone. Taking on a DIY can lead to serious problems like an electrical fire, loss of lives and property. However, if a professional electrical is hired to upgrade the panel you can be sure of a safe process that leaves you with a reliable electrical system.
A licensed electrician from Elcon Electric would complete the upgrade in a little time and get it right so there are no further issues.