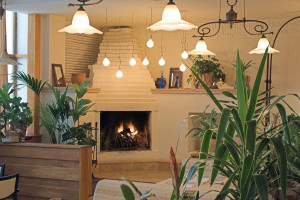 Sometimes you want to be a little different than the neighbors. You don't want to have the same standard light fixture in the living room, entry way and dining room. You want to set your home apart from the rest. You want your lighting to say something about you and your sense of style. There is no one size fits all in anything and your home's lighting is no exception. An electrician in Fort Lauderdale understands your need to create a functional, but unique lighting scheme that will reflect your personality. At Elcon Electric, the team is ready to listen to your opinions and help you come up with the perfect lighting scheme for your unique personality.
There is more to lighting up a room than a simple, single bulb fixture. You can choose to go bold with a brilliant chandelier or add a little flair with hanging lights placed on a track. You can have colored light covers or the standard white. You can go with cylinder shaped light covers or globes. There are so many different combinations you are sure to find one that works perfect with your décor. If you are unsure about what kind of lighting will work in your room, talk it over with a Fort Lauderdale electrician. Rely on their expertise and experience to help guide you while giving your own input.
Don't feel as if you have to conform or just get what everybody else has. Spend some time looking around and don't be afraid to do some mixing and matching. Lighting can be used to highlight a space as well as help focus one's attention to a certain area like a piece of art or some beautiful design elements. Do yourself a favor and brighten your home's lighting with the help of an electrician. Fort Lauderdale homeowners can call Elcon Electric and schedule their home lighting renovation consultation.