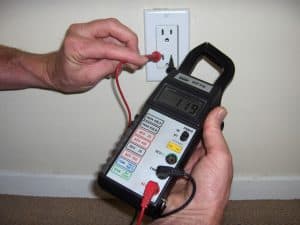 Your power can go out when you least expect it, and there's no shortage of reasons why. Regardless of if you need electrical restoration and/or repair in Miami, a professional electrician can provide all the solutions.
What causes power outages?
Weather
The weather is the most common culprit to blame for power outages. This is especially true in the winter months, also known as the storm season. Storms can cause trees to fall on power lines and occurrences like snow, ice, wind, lightning, heat, humidity, flooding, tornados, hurricanes, wildfire, and many more can cause outages too. There's equally a phenomenon known as tracking that occurs when dust and moisture combine to become conductors on power lines. The result is tracking which disrupts power supply.
Wildlife
If your power outage occurs in the summer month, animals like squirrels and birds are likely to blame. These creatures love to live or perform other activities in warm places, usually comprising power lines or electrical systems. Most even nibble on electrical parts. Their activities can damage electrical components and cause a power outage.
Equipment failure
Some power outages come from damaged electrical equipment. This could be from your home or utility company. For example, despite rigorous maintenance cables, switches, transformers, or connectors can fail and trigger a power outage.
Circuit breaker tripping
When power surges occur in your home, circuit breakers are designed to protect your appliances and ensure safety by tripping off. If that is all there is to it, this power outage can be brief and easily solved by resetting the breaker. However, if there is an underlying problem, it's likely to reoccur or not respond to the manual reset.
High demand for power
You have likely experienced this power outage on a warm summer afternoon. The demand for power increases when everyone in an area or community is drawing power to maintain cool temperatures in their homes. If the power supply can't match this demand, the entire area or community can experience a blackout.
Electrical repairs most times go hand-in-hand with restoring power or electrical efficiency in a home or building. The only problem is, without the right electrical technician, power restoration and repair service can become a nightmare. To save yourself and your pocket the slow and painful journey, it's important to always choose a quality service over a cheap one.
How Elcon Electric Provides Solutions for Electrical Restoration and Repair
As a reputable electrical company in Miami, we provide quick and painless solutions to your electrical restoration and repair needs. We work with strict principles to ensure you get a satisfactory, effective, and affordable electrical service.
Elcon Electric electrical technicians;
Respond promptly to service calls
Do it quickly and get it done right the first time. We protect you from repeated repairs that drain your pocket, trust, and energy.
Use the best equipment to guarantee efficiency
Offer honest advice and service
Deliver on upfront costs and transparency
Work on a wide range of electrical repairs. We are honest enough to tell you when –if ever – your needs are beyond our expertise.