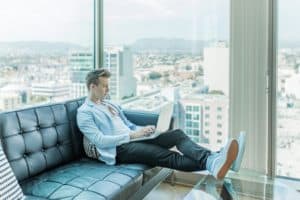 There has never been any doubt about it. South Florida, precisely Miami has always been a popular tourist location complete with enough fun things to do that hardly included much social distancing. Sure, top on the list are tireless visits to South Florida's beaches, cool parties, and so on.
But when the coronavirus hit, most of these fun activities and visits had to be held off, events and camps canceled, and guidelines put in place for our protection.
It's easy to think this might mean the end of fun things to do in Miami. Thankfully, it isn't. There are still lots of socially distant things to do now that you have your city to yourself and you can stay safe doing them.
Go to the beach
In any list of fun or exciting places in Miami, the beaches are a must mention. Earlier tourists came from all over the world to experience this gift of nature Miami-style and now without all that foot and body traffic, people in South Florida can have the beach to themselves. Going to the beach is finally now one of the socially distant things to do.
Visit the Everglades National Park
The Everglades National Park comprises 1.5 million acres of wetlands. It's a one-of-a-kind place where you can enjoy several activities. You can hike, walk, or take a boat tour in this park while keeping social distance. Things to see include amazing views and animals like cranes, alligators, turtles, panthers, and manatees that move freely in the park. The Everglades National Park has three entrances and the flexibility to be explored on foot, by bicycle, or boat.
Take a stroll in the Vizcaya Museum and Gardens
Looking to take photos with the best backdrop, feel at home with nature, or satisfy the art lover within you? The Vizcaya Museum and Gardens is a surreal Italian Renaissance-style villa with landscaped gardens and structures that take up a total of 43 acres. View the exciting collection of European antiques from the 16th to 19th century, take Instagram worthy photos, admire the lush garden, and more while staying safe.
Experience Wynwood Walls
Urban graffiti is a modern form of art that the whole family can enjoy – safely. Take to the Wynwood Walls for an impressive collection of street art showcasing colorful murals from talented artists. It's often full of surprises, as you can be sure you won't see the same thing twice. Photograph these walls on your visit.
Get a tasty treat
Delicious snacks and meals are one of Miami's attractions. Your list of fun things to do in Miami could be visiting the best spots and restaurants. Start with a Cuban sandwich at the most popular Cuban restaurants in the world. Visit Versailles, Sergio's, and La Carreta. From sandwiches and food, move on to the best cinnamon rolls at Knaus Berry Farm and drinks like popular Miami milkshakes to make all complete.

Other socially distant things to do in South Florida include snorkeling, swimming, wine tasting, and zoo visits.