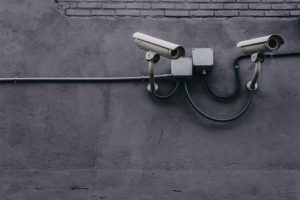 Here's one common scenario – You've spent your time and money purchasing and ordering an item you desperately need. Now, when you finally received a package delivered alert, you're surprised to find nothing waiting at the door. It looks like something fishy is going on, but how can you know for sure?
What if something like this happens again? What if it's not a new problem in the neighborhood? What if your home security is next to zero and something even worse than a missing package might happen?
Your list of what-ifs can go on and on, and it all boils down to the fact that you need security cameras in your Miami home.
Security isn't what it used to be, and more and more homeowners now turn to security cameras and alarm systems to keep their home safe.
The benefits of installing security cameras in Miami
Be in two places at once
Rather than worry about what could be going on in your home, you can replicate the feeling of being in two places at once by getting a front seat view with your security cameras. As innovative products, security cameras benefit remote control, which allows you to access and control your home from miles away. See everything and never be in the dark again about what happened while you were away.
Peace of mind
Having this extra layer of security helps you sleep better at night, knowing your home is safe. Aside from triggering alarms when an intruder comes in, the presence of security cameras can deter any intruder.
Gather evidence or information
As a business or home, you can always use security cameras to gather evidence for a crime or any proof/information you need to make decisions or increase your security.
Where to install security cameras in Miami
Front doors
Back and side doors
Yard
Garage and driveway
Stairway or hallway
Common areas of your home like the kitchen and living room
Gate area
Where not to install security cameras in Miami
Bedrooms and bathrooms
Places that violate the privacy of neighbors or other persons
Who should install security cameras in Miami?
The urge to DIY the installation is very common with most people who purchase a security camera. It's also understandable and possible sometimes because most products are designed to promote self-installation. However, to be sure that everything involved with the installation is done right, it's better to hire a professional electrician.
Setting up the security camera in your home or office goes beyond just placing it at the highest point of a room or corner. A professional installer knows all the factors that matter and makes sure you get a proper installation.
What you can get from professional installation
The installer will:
Run all the cable and power for the security cameras
Setup the remote monitoring system for your mobile devices and computer
Setup motion detection alerts
Ensure the video quality of the footage is not affected by light or shadows
Setup and configure DVR or NVR