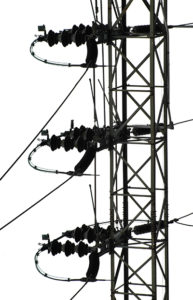 Power outages can strike without rhyme or reason. You can blame it on Mother Nature, human error or a critter getting into some trouble. Whatever the reason, the result is the same—you have to figure out how to function and go about your normal activities without electricity. That isn't easy when we have become a society extremely dependent on power. It is inevitable a power outage will strike at one time or another. You can't prevent it, but you can prepare for it with these tips from an electrician in West Palm Beach. The team at Elcon Electric wants you to be ready and can provide you with more advice should you need it.
You will definitely want to put together some kind of kit to be pulled out when the power goes out. This kit should include the following items;
Flashlights and batteries—have enough flashlights for each member of the family
A portable charger that is enough to power your cell phone, make sure you keep it charged at all times
Have the number of your power company on hand so you can call and get an estimated time for the power to be restored
Candles and a lighter or matches will be helpful for extended outages
A portable generator can be pulled out to run your fridge to keep your food from spoiling
You can alleviate the need for these things if you have a backup generator installed by an electrician. West Palm Beach homeowners that want to skip the frustration of going without or using a flashlight to navigate the halls with can have a standby generator installed. These are very convenient and can keep your life running as close to normal as possible. You can talk with your West Palm Beach electrician about the size of generator you would need. Give Elcon Electric a call today if you would like to learn more about standby generators.