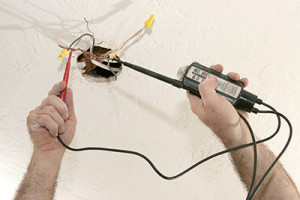 You know we are pushing our earth's resources to the breaking point. You can't walk down the street, sign on to the internet or watch television without their being some warning about the state of the planet. Recycling is a big thing right now. The slogan about reusing and reducing the amount of waste you use along with reducing the amount of energy you use is hard to miss. With so much being said about saving the planet, you may be wondering if you can do anything that will matter. You can. These quick tips provided by an electrician in Fort Lauderdale will help you save the earth while saving money on your electric bill. Okay, you may not save the earth exactly, but you will certainly be doing something positive. If you have any questions about these tips, give Elcon Electric a call.
1-Get rid of those old incandescent bulbs and switch to CFLs or LEDs.
2-Turn up the AC a few degrees and rely on a ceiling fan or oscillating fan to keep you comfortable. Your Fort Lauderdale electrician can take care of the ceiling fan installation for you.
3-Only wash full loads of laundry and dishes.
4-Invest in wireless lighting timers that turn off lights when nobody is in the room.
5-Switch to energy efficient appliances.
6-Use blinds to cover the windows in the summer to help block the sun and reduce the heat produced in the home.
7-Inquire about solar energy. This is becoming a very popular and viable option to the power company. The system must be installed by an experienced electrician. Fort Lauderdale homeowners will be happy to hear there are plenty of tax breaks, rebates and other incentives for those who transition to solar energy.
These are 7 quick ways you can save money and reduce your carbon footprint. Give Elcon Electric a call to find out more about energy savings.