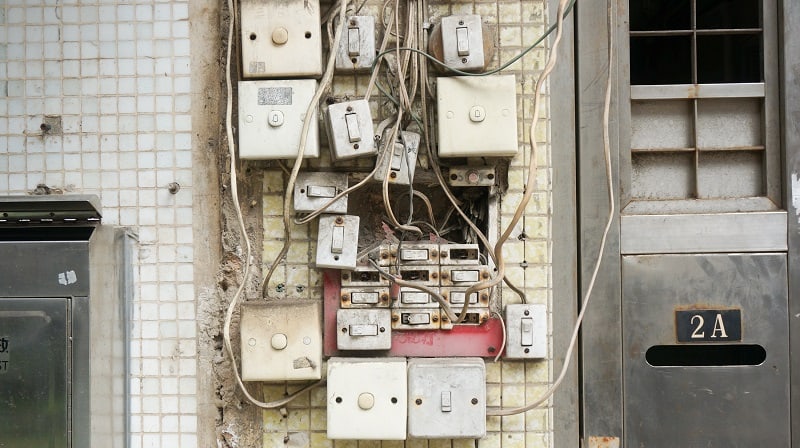 Old houses can have outdated or unreliable electrical systems that need to be upgraded. This is often stressful for homeowners who are overwhelmed by the cost and demand of a house rewire. The good thing is, after rewiring your old house, you are bound to enjoy increased comfort, electrical safety, and reliability.
At Elcon Electric we know just how daunting a rewiring project may seem, so to ensure the project proceeds smoothly and with less damage to your home, we have put together great tips to help you prepare. Read on and thank us later.
Carry out an electrical inventory
It is always best to lay everything out and be sure of what to expect. Carry out an electrical inventory prior to the house rewire and make a list of how and where you will need electrical power. State all the appliances including those you plan on using.
Find out about local codes and permits
Electrical wiring comes with standards that must be followed. There are codes to everything and it is important you know all about them. The electrical technician you hire should be properly informed on the local codes and able to pull the permits needed for your project.
Consider any additions to the system
Do you want a regular upgrade or would you like to run data, fire, or security wiring as well? Discuss this with your electrician and decide on making your electrical system more sophisticated.
Create a plan of action
A rewiring project is highly disruptive. Aside from creating a mess in your home, it can intrude on your daily schedules. Create a plan of action with your electrical technician and agree on what you need and when it should be completed. This can speed up the process and ease the stress associated with rewiring.
Replace the service equipment
Rewiring might also mean replacing your electrical panel. Be sure to bring it up and have the electrician confirm the efficiency of the panel or the need for an upgrade.
Watch for existing infrastructure
An old house rewire can be tricky because of the existing infrastructure. To avoid unnecessary damage and destruction, you must focus first on hiring a professional electrician. Next, ensure no one punches a hole in the home plumbing or existing wiring. Make this awareness top priority.
Prepare for cleanup and restoration
You need a game plan on restoring your home and cleaning up after the house rewire. There will be walls to paint, things to restore, and an awful lot of cleaning up to do. If you cannot handle this part of the project, don't hesitate to hire a suitable cleanup company. This step is as important as the rewiring process.