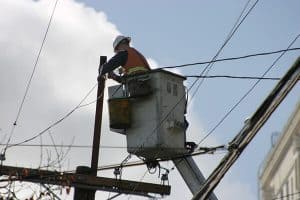 Our lives are heavily dependent on electricity. Everything we do around the house requires electricity in some form. Even our handheld devices must be charged. When the weather is beautiful, we want to be outdoors. Have you ever needed to charge your laptop or phone while sitting out on the patio? Imagine being able to have the best of both worlds with electrical outlets installed outside to make your life a little more convenient. An electrician in Miami, like those at Elcon Electric can take care of this job for you.
There are plenty of other reasons why you would want or need outlets outside including being able to enjoy your outdoor seating area while charging your devices. With the holiday season just around the corner, you my be planning some grand displays in the front yard or planning on throwing a couple of parties in the backyard. Having electricity readily available, without having to leave a door or window open is a better option. You won't have to worry about trying to run several extension cords into the house or garage or moving your décor around to suit the available outlets explains an electrician. Miami homeowners will appreciate the freedom of plugging in wherever needed and creating beautiful masterpieces without worrying about how to plug in the décor.
Your Miami electrician can install one or several outlets outside around the landscaping to make it easy for you to run electric lawn equipment as well. This can make yard cleanup a breeze and you won't have to worry about trying to connect several extension cords together to reach the edges of your lawn. Most electric yard equipment shouldn't be operated when more than one extension cord is used. Give Elcon Electric a call today and schedule your outdoor outlet installation before the holiday decorating season.