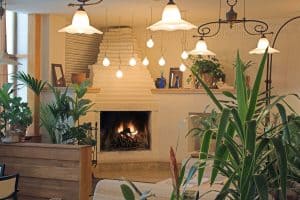 You don't have to do tear down walls and buy all new furniture to give your home a new, updated look that is appealing to the eye while suiting your personality. One of the easiest ways to transform a dull living space into one that is attractive, elegant or a little quirky is with the installation of new lighting schemes. Gone are the days you were relegated to the standard single light fixture in the center of the room. Your electrician in Fort Lauderdale is ready to help you transform that boring room in time for holiday entertaining. All you need to do is call Elcon Electric today.
It is hard to describe the vast variety of light fixtures that are currently available today. Your best bet is to take a look around the room you are hoping to jazz up. Are you going for classic? Maybe you are more of an eclectic type of person and want something that matches your personality. Industrial looks are quite popular right now as well. Once you have decided what look you hope to achieve, your Fort Lauderdale electrician suggests you head to the store to check out the various light fixtures available.
Don't be afraid to step outside the box and explore all of the options. There is no right or wrong way to light up a room. You can go with bold and brilliant or take a step back and keep it light and classy says an electrician. Fort Lauderdale homeowners don't have to stick with one style. Mix and match and create a lighting scheme that is unlike any other. A combination of styles can all be used in the same space if you choose. Once you have decided what you want to do, give Elcon Electric a call and schedule your lighting renovation.