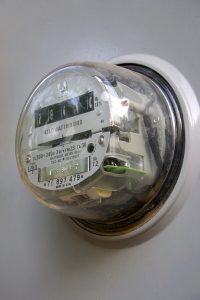 All good things in moderation. That is a phrase that can be applied to almost anything in life, including how much electricity we use. It is easy to get a little carried away when we have endless access to electricity. We flip a switch and all the electricity we need is there for the taking. We don't have to worry too much about running out or not being able to run two appliances at once because there isn't enough power to go around. This is a great thing and we should be fortunate, but it is important to think about managing our electricity usage a little better. Why waste? An electrician in Miami has a few suggestions that can help you lower the amount of electricity you use on a daily basis in your home. This can save you money on your electric bill as well as reduce your specific impact on the environment. The team at Elcon Electric is here to answer any questions you may have about these energy reduction tips.
1. Turn off the hot water when you aren't using it and reduce the length of your showers. It take energy to heat the water that is literally going down the drain.
2. Shut off the lights when you aren't using them. Simple and effective.
3. Use LED bulbs in as many fixtures as you can. These use less energy explains a Miami electrician.
4. Rely more on your ceiling fans and less on your AC in the summer. Having several ceiling fans in the home is a huge help says an electrician. Miami homeowners will appreciate fans in their sleeping areas as well as sitting areas.
5. Consider hanging your bedding out to dry instead of running it through your dryer. This leaves it smelling fresh and you don't have to use electricity.
It takes very little effort to reduce the amount of electricity you use on a regular basis. It is all about being conscientious and making it a priority. If you need ceiling fans installed or have any other questions, give Elcon Electric a call today.