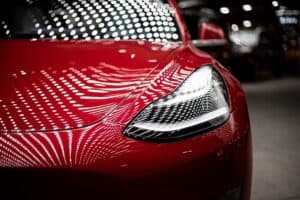 Guess what beats driving around the scenic Pompano Beach for the nearest electric car charging station? Having yours at home!
Installing an EV charging station in the home is hardly a strange thing. It's more popular than ever because EV owners want to enjoy the benefits that come with this.
We will walk you through why an electric charging station at home in Pompano Beach is the best thing to do. And then the steps on how to do this.
Why install an EV charging station near Pompano Beach
A cost-effective way to charge your EV
When you have an electric vehicle, you must charge the battery to be able to use it. This is almost like refueling your vehicle at the gas station. If you install a charger at home, you spend a one-time fee to get this done, after which you get access to unlimited energy from that charging station. You save yourself money and stress in the long run by doing this. You'll no longer have to take trips to the nearest charging station near Pompano Beach or end up in a tight spot when you're low on battery and can't find a charging station quickly.
Keep your EV safe
Charging your electric car in public simply exposes it to dangerous situations like theft, vandalism, damage from the elements, and so on. Charging your EV at home is the safest way to charge. It's also the most efficient.
Convenience
Can you leave your EV plugged into a public charging station overnight? Can you charge at your own time with public charging stations? No. With your EV installed at home, it's easier to charge for as long as you want or when you want. There are no fears or second thoughts.
Just because
You should install your EV charging station at home because 95% of electric car charging is done at home. It's just what EV owners do nowadays for a smarter and faster-charging experience.
Steps to install an EV charging station near Pompano Beach
Ascertain if your home is eligible for a charger installation – Despite all we have said, some homes are not eligible for such installation. It's often homes whose electrical panel serves several apartments and they share areas like a parking space. Find out from your municipality.
Find an electrician – The electrician you hire can go a long way to determine if you regret or enjoy your installation. Look for a licensed electrician near you with the experience and transparency to do a good job.
Confirm you have sufficient service – Your home might operate on 100 amps, which is too low for an EV charger installation. The electrician can help you confirm your service capacity and any solution needed if it's insufficient.
Choose and obtain a charger – As an EV owner, you have a few good options. Choose what works best for you.
Get a permit and install – this installation mostly requires a permit. The electrician can pull the permit and proceed to install the charging station.