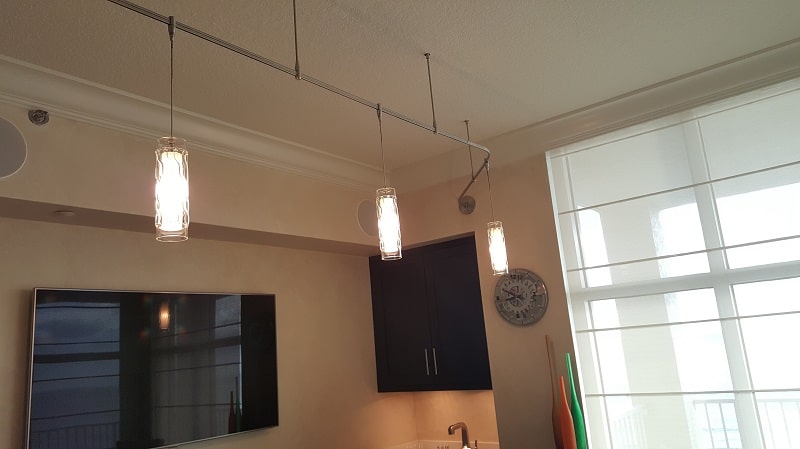 Pendant track lighting is a great way to light different rooms in your home. Mostly found in kitchens or dining rooms, pendant track lighting can give you the option to have all types of lighting, including ambient, directional, or spotlight.
When it is used correctly, track lighting can highlight your home's greatest features. Whether you use it for artwork or to lighting a workspace in your kitchen, pendant track lighting can brighten up your home.
Our team of electricians went to one of our customer's homes to install a new light fixture. Due to the small space, we recommended adding pendant track lighting. This gives the room a very elegant look that highlights the countertops without taking up too much space.
The technicians at Elcon Electric are ready to tackle your next lighting project. Give our office a call today to get on schedule!
Contact Us