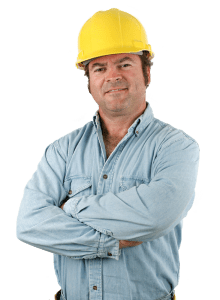 Security cameras are popular in modern homes. Property owners and homeowners now rely on this technology for better protection. Security cameras offer several benefits which include:
Peace of mind
Everyone wants peace of mind in their home. When you go to bed at night or travel, you want to know your home and loved ones are safe. Having security cameras installed gives you video surveillance and provide proof of any intrusion.
Remote access and control
Security cameras help you have control over your home from far away. You can check on relatives, packages and other things in your home. Most cameras give you access with a smartphone or computer.
Affordable security solution
Securing your home need not cost so much. There are several options to choose from for security systems, but the popularity of security cameras guarantee you can always find something affordable.
Features of Security Cameras
These qualities are what makes security cameras efficient in the home. Before you purchase a model of your choice, make sure some important features are available.
Tilt and zoom
Most security cameras will allow you to control the areas they view. They can rotate for up to 3500 which is ideal.
Motion activation
If you want to be alerted to movement in the home, security cameras with motion activation sensors are a good choice. They come on and send a signal for surveillance immediately motion is detected.
Wide-angle lenses
The primary function of security cameras is surveillance but you would also want them to be discreet. Wide-angle lenses are found in cameras that allow you to monitor a large area without moving them around.
Night vision
There's hardly a security camera without night vision. This is achieved with infrared technology that allows you to see intruders after dark.
Two-way audio
This feature allows you to communicate with the person on the other end of the camera. It is useful at home and in the office.
Indoor and outdoor use
It is necessary to note that not all security cameras are suited for outdoor use. Some are specifically used within the home. For outdoor surveillance, you have to ensure that the camera you choose was manufactured to withstand elements outside the home.
Who should install security cameras?
A lot of homeowners today like to depend on DIY methods. In the long run, they still hire a professional for help when something goes wrong. Security cameras may seem easy to install but they require someone with expertise. An electrician can install security cameras in the home.
The reasons why hiring a professional electrician is a good option is because they have experience in such services. They can lend their knowledge on the best locations for the camera, the best equipment, and much more. An electrical technician will ensure you can enjoy a seamless experience.