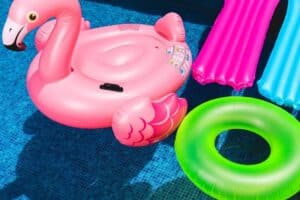 You may be looking to install a swimming pool in your place either for personal or commercial purposes.
So, we have compiled a detailed list of all the common equipment a pool uses as well as the amount of electricity it uses to give you an insight into what you to expect.
Will a Swimming Pool Require Me to Upgrade My Electrical Service?
In many cases, installing a pool can require you to improve your home's electrical services to deal with the want for extra power.
An expert electrician can appropriately examine whether your electric service calls for an upgrade. We have cited some guided steps below to help you determine if your pool needs an upgrade.
 First, start your assessment by opening the panel box to decide the number of areas you've got available. If the panel container is complete with breakers and has no areas open, you can call for a provider upgrade.
You can also choose to install a tandem breaker to compress two 15 amp breakers into a single space.
Install a subpanel to draw from your present service and create space for more breakers.
It is the job of a professional electrician to best determine which pattern works comfortably for your electrical service.
When you've had a look at the panel and noticed a few open spaces, that could be a sign that your current service can carry the power requirements for a swimming pool.
If you choose other equipment that requires more electricity, consult with a professional electrician to determine whether your current electric service can accommodate it.
How Much Electricity does Pool Equipment Use?
Swimming pool equipment is without doubt one of the biggest causes of the common domestic phrases of (wasteful) electrical consumption. We have made a list to assist you with some common pool equipment and the required amount of electricity they use.
The amount of electricity your swimming pool needs is directly related to the specific equipment used as designed by the manufacturer. However, here's a brief run-down :
 The Pool Pump uses 240v, 10 amps electricity.
The Pool Heat Pump uses 240v, 50 amps electricity.
Pool Lights use 12v, 3.5 watts each.
Self-Contained Hot Tub uses 240v 50 amps electric current.
Automatic Pool Cover uses 220v, 5-7 amps OR 110v, 11-13 amps electric current.
Salt Water Chlorinator uses 240v, approx 5-8 amps of electricity.
LP/NG Pool Heater uses 240v, 3 amps of electricity
Conclusion 
Knowing the precise amount of electricity your intended swimming pool equipment requires (as they vary with different manufacturers) is one way to certify if your current home electrical service can carry such.
However, this isn't something you are likely to do yourself, as it involves a lot of professional expertise.
You can easily contact us at Elcon Electric to provide you with the expert guidance and service you need to fulfill your dreams while also ensuring all the T's are crossed and I's dotted